Many antiviruses offer free trials, but beware of scams! Let our experts help you avoid antivirus scams like getting a "limited" free trial that doesn't actually remove your viruses. Or a "free trial" that takes your credit card number and you forget about it and get charged the next day. This list includes the best free trial antiviruses that will allow you to scan and remove all viruses from your computer or phone for an entire month. Most importantly, they're also good antiviruses that we would recommend even if they didn't have a free trial option.
Bitdefender
Trial period: 30 days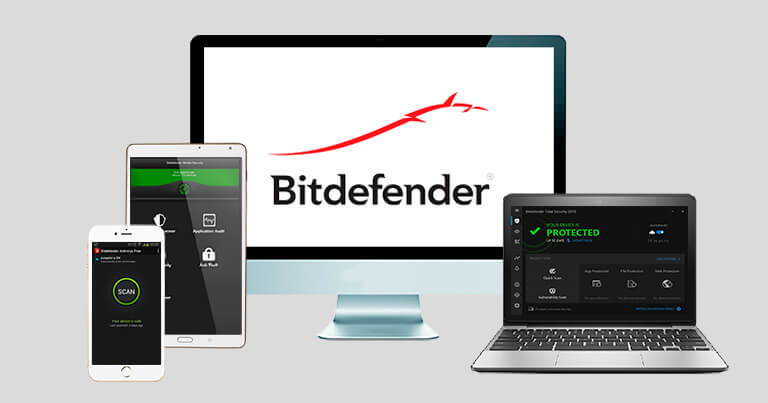 Key Features
Award-winning antivirus with superior malware protection
Optimization and system tune-up for Windows
Cross-platform performance
Network Threat Prevention with VPN
Anti-theft for Windows
Remote control and monitoring
Bitdefender routinely gets top marks for its ability to stop malware, spyware, ransomware, and other threats. On top of the multi-layered protection, you get advanced features such as online banking protection, a secure password manager, and a VPN.
In the Windows edition, you'll find three tools, OneClick Optimizer, Startup Optimizer, and Disk Cleanup, that optimize the performance of your machine by getting rid of junk, temporary cache, and unnecessary large files that are slowing it down by taking up space.
Anti-theft for Windows offers an online portal where you can locate, lock, or wipe your device if it ever gets stolen.
---
Norton Security Premium
Trial period: 30 days
Real-time malware protection
Cross-device protection for PCs, Macs, smartphones, and tablets
Advanced privacy protection and secure banking
Parental controls
25 GB of secure PC cloud backup
Identity theft protection
Norton Security Premium excels at keeping you safe from ransomware, viruses, spyware, malware and other online threats, according to multiple independent lab tests.
The interface is extremely user-friendly and well-organized, and it won't interfere with your day-to-day activities. You can manage all your security settings from an easy online portal. If privacy is your concern, Norton also protects your private and financial information when you go online with anti-phishing protection and a secure password manager.
In addition, Norton automatically backs up your important files with 25 GB of secure cloud backup.
---
McAfee Total Protection Premium
Trial period: 30 days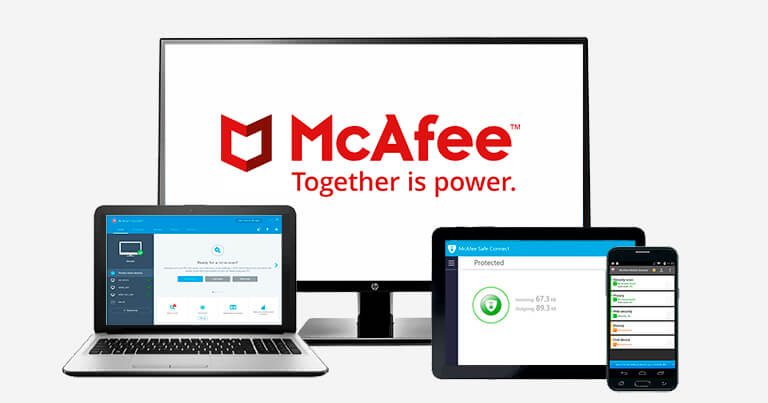 Key Features
Cross-device protection
File encryption
Safely store your usernames and passwords
Superior protection for Android and iOS
With McAfee you can install security protection for every device in your household: Mac, PC, Android, or iOS.
Aside from superior malware protection, notable features include the ability to create encrypted vaults for storing sensitive files and an advanced password manager.
One of the strongest selling points of McAfee is the ease of use. The simplicity of the dashboard and settings ensures that you don't need to fiddle with your antivirus too much to get the protection you need. All navigation is laid out in an easy to understand and intuitive way with straightforward settings for all the advanced features such as parental controls, firewall, anti-spam, scheduled virus scans, and updates.
---
Panda Dome Complete
Trial Period: 30 days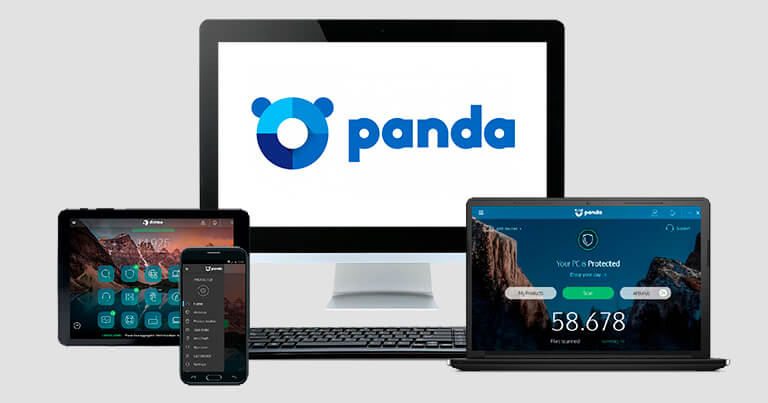 Protects unlimited devices
Protection against ransomware, viruses, and all types of malware
Wi-Fi protection and secure online browsing and shopping
Parental controls
Data protection and password manager
Device location, optimization, and remote control
Premium VPN
Panda Dome allows you to protect an unlimited number of devices such as laptops, smartphones, tablets, and even smartwatches.
It really excels at device management, helping you locate your devices in real-time, as well as lock and wipe them remotely from anywhere. Anti-theft features include an alarm and the ability to take a photo of the thief after three failed attempts to unlock your lost or stolen device.
It also offers robust parental control features, allowing you to monitor your kids' internet and app usage and set time limits for app and device use.
---
Summary
With so many options available, it is important to make sure that you get a solution that best fits your needs. That's why testing out antivirus software before you commit to a year-long license is a smart choice, no matter your specific needs. For more information, see our expert reviews.