Having an antivirus to protect your PC and mobile devices is essential. And while a full-fledged antivirus usually requires an investment, there are a handful of truly free antivirus options to consider as a light or short-term solution, depending on your needs. We did some investigating, and here's what we found:
The following free antivirus programs by leading cyber security firms offer decent security without a fee.
1. Total AV Free Antivirus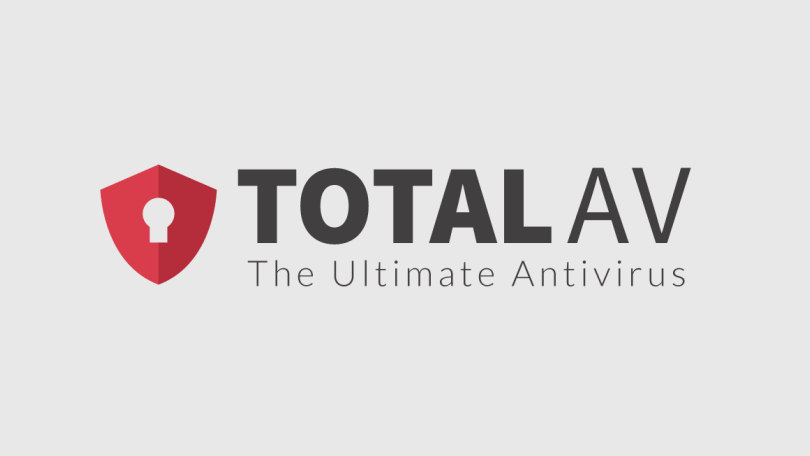 Total AV offers excellent protection for your PC and mobile devices, with a particular focus on security. This free antivirus ranks high across the board for malware protection and boosting performance, however it lacks valuable real-time protection and its bonus features are locked behind a paywall.
Pros:
Easy and simple user interface
Very fast scans
Finds and removes any duplicated files
No impact on performance
Good phishing protection
Cons:
No real-time protection
Requires signing up for an account
No quarantine option for the free version
Some false positives
You have to pay for advanced features, such as a password manager or VPN
Total AV Free Antivirus offers some handy tune-up features with an easy-to-use interface that's great for beginners, but other than that it's pretty limited. You have to pay to use its bonus features, including real-time protection, so if you're looking for this, you may be better off looking elsewhere.
---
2. BullGuard Free Antivirus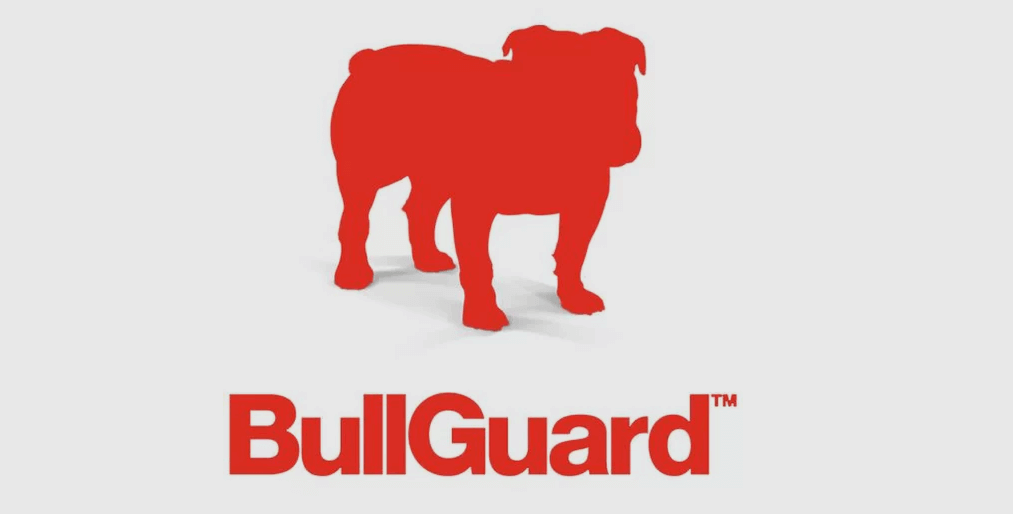 BullGuard excels in spotting known-malware and utilizes new techniques to spot new threats, including ransomware, dodgy websites, Trojans and more. You'll have to enable the parental control features for the best protection, though.
While not strictly free, BullGuard offers a 30-day free trial – one of the longest free trial periods of any antivirus on the market – and the software uses the same core detection system used by its premium range. Great if you want to give it a try first.
Pros:
24/7 support
Automatic scanning
Robust parental control tools
30-day money back guarantee
Fast vulnerability scanning with risk alerts
Gaming mode
Doesn't require an account
Extended ransomware protection
Cons:
High number of false positives
No password manager
Having full parental tools running slows down your device noticeably
Console shows the premiun features even though you can't use them
BullGuard protects your Windows machine against just about all types of threats, including rootkits, malware, and phishing scams. While experienced users are able to tweak the features as needed, beginners will be able to just turn on the antivirus to run quietly in the background. Simple.
Try BullGuard Free Antivirus >>>
---
3. Panda Free Antivirus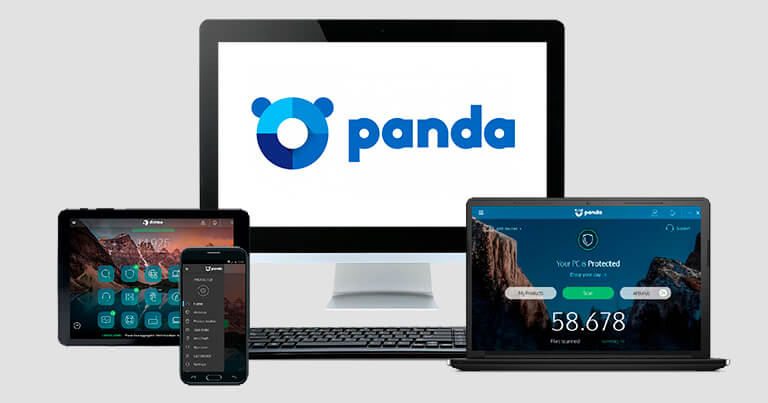 Panda's free antivirus software focuses on core processing power, with an impressive 99.5% protection rate. Its extra features cover all bases for extra protection against malware, ransomware, spyware, and Trojans.
Pros:
Real-time scanning
Phishing and spyware protection
Email scanning
Very few false positives
Low impact on performance
User-friendly interface
Doesn't push for an upgrade to the paid version too often
Cons:
No direct technical support
Only basic features are offered with the free version
Advanced features like a VPN, parental controls, password manager and file protection are available behind a paywall
For a free antivirus, Panda is one of the best with some handy extra features thrown in for good measure. It's quick, accurate and reliable, and has stripped away many unnecessary and unwanted features to optimize performance. Plus, its easy for beginners to use if they're happy to commit to an antivirus without direct support.
---
3. BitDefender Mobile Security Free

BitDefender offers one of the fastest scans of any free antivirus on the market while minimizing any impact on your device performance. Granted, the free version doesn't offer all of the fancy features that paid antivirus programs do, but it does cover all of the basics very well.
Pros:
Low impact on performance
Automatic virus updates
Phishing protection
Fast scans, including automatic scans
Easy interface
Behavior-based malware detection
Safe File digital vault for important files
Cons:
Not many advanced features
Requires an account
Slow initial scan
Cannot schedule or customize scans
No business option (home use only)
Below average zero-day attack protection
Bonus features, such as a firewall and parental control tools are locked behind a paywall
BitDefender Free Antivirus is easy to install with an interface that's very easy to use. It's one of the best choices for beginners who just want to install the antivirus and leave it to do its thing.
Try Bitdefender Antivirus Free Edition >>>
---
3. ZoneAlarm Free Antivirus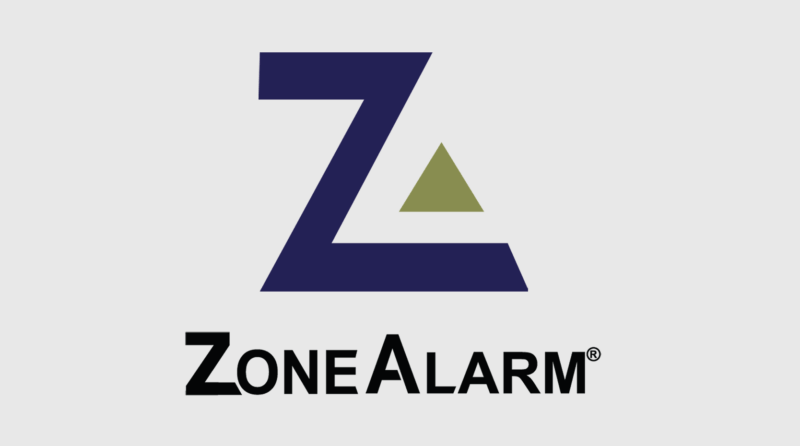 ZoneAlarm Free Antivirus offers as much protection as some premium security suites, particularly for those who spend a lot of time online. The software is highly customizable and offers an excellent firewall, and three scan types to suit your needs.
Pros:
Built-in firewall
Identity protection
Online file backups
Built-in privacy toolbar
Simple user interface
Automatic real-time security updates
Ability to schedule scans
Cons:
Slow installation process
Heavy on system resources
Tries to install some bloatware (but you can deselect)
Makes automatic browser changes and installs a toolbar (but there is an option to skip this)
No customized scan from the interface
Pop-up notifications every time something is blocked
ZoneAlarm is one of the best free antivirus programs for web surfers, as many of its features are aimed towards online protection. It offers great flexibility with extra features, including one of the best firewalls we've used.
Try ZoneAlarm Free Antivirus >>>
---
Free Vs. Paid Antivirus
Free antivirus programs get a lot of negative press, mostly that they can't be trusted for full protection. However, most free antivirus software uses the same core systems as their paid counterparts.
The differences lie in the additional features that make up each security suite. While some free antivirus programs offer extra security, they often lack the full range of extra elements.
Free Antivirus Programs Often Don't Include:
Technical support
Protection from complex infection types such as ransomware, rootkits, and phishing
VPN services
Security from some zero-day infections
It's great to get paid protection if possible, but free apps are a worthy alternative. You can also use the free trials for premium software if you ever need an added security boost.
---
Excellent Protection at No Extra Cost
Staying safe online is anybody's given right. While many decide against premium security products because of the cost, it doesn't mean you should forgo protection altogether. Free antivirus apps are an excellent alternative and will keep you safe from the vast majority of threats.
We recommend Total AV as the best free option as it offers a wide range of security features that rival some paid plans. However, all the options on this list provide high-levels of protection and are easy, quick, and straightforward to use.