While most anti-virus software will do a good job of removing aggressive threats from your computer, things like smart bots, Trojans and virulent malware strains like encrypting ransomware can escape detection. And when you aren't also arming yourself with the very latest anti-malware security suites on top of your existing antivirus defense, there's a chance hackers can take advantage of loopholes like outdated software to steal data, spy on your activity, hijack computer resources, damage or encrypt sensitive information, or even install backdoors to gain access at a later stage. 
Because malware is designed to be sneaky and evasive, anti-malware software needs to be one step ahead to do this properly and you cannot rely on decent antivirus products alone. We've tested 47 of the very best anti-malware software programs to help you find the best protection for all of your devices, but we've included just five that we think do it best.
Quick Links: 5 Best Anti-Malware Software
Comodo Internet Security
Comodo's (see user reviews) battle-tested enterprise-level technology has an impressive set of security features, including antivirus, a firewall, sandboxing, safe browser, and secure shopping portals.
What makes it truly stand out is its Default Deny approach – a defense technique unique to Comodo – that separates all incoming files and applications into three categories (known good, known bad, and unknown) and only allows unknown apps to run after they've been analyzed and confirmed harmless. This technique makes Comodo superior in combating zero-day malware. Another notable feature is the integration with Malware Analysis that runs another check for malicious activity before anything is allowed to run on your device.
What Can you Expect?
Strong malware protection to remove Trojans, rootkits, spyware, keyloggers and adware
A powerful antivirus scanner
Zero-day threat detection thanks to Default Deny Approach
Integration with cloud Malware Analysis for real-time analysis of unknown processes
Instantly identifies and stops untrusted processes
Automatic updates
As Comodo comes with first-in-class malware removal capabilities, it's one of the very best options for an extensive yet affordable security product.
---
Malwarebytes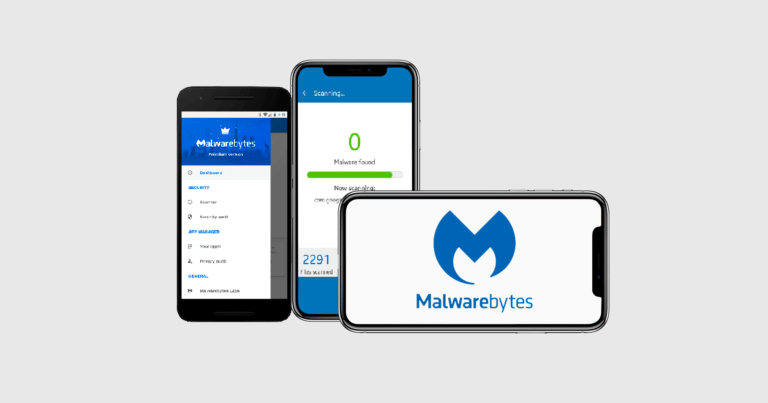 Popular and easy to use, Malwarebytes (see user reviews) is the perfect addition to your security toolkit as it adds an extra layer of protection to your PC by detecting and removing any malicious software that may have slipped past your existing antivirus defenses.
Malwarebytes excels at monitoring and blocking threats based on behaviour rather than simple signature matches. The app comes with other powerful features, like malicious URL blockers and an Anti-Exploit module that looks out for and prevents common attacks.
What Can you Expect?
Guaranteed removal of malware and spyware
Real-time malware detection
Protection against ransomware attacks
Detection and removal of any malicious software an antivirus might miss
Malwarebytes is straightforward to use: just hit the scan button and see the results. All in all, Malwarebytes is an excellent choice for adding additional malware removal capabilities to your defenses.
---
Avast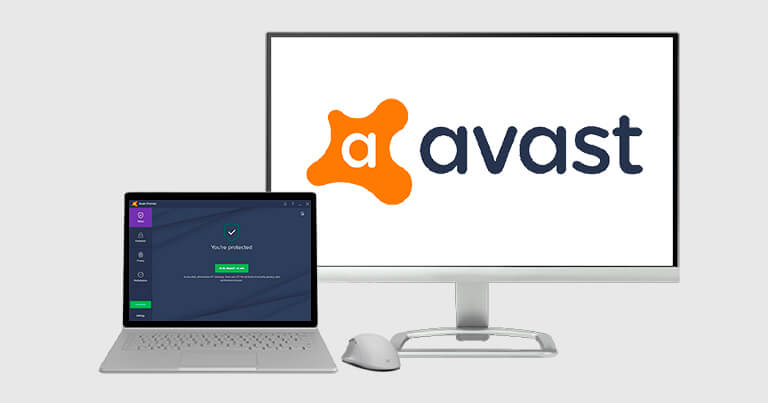 Consistently rated "excellent" by industry experts and used by 400 million users worldwide,Avast (see user reviews) is an award-winning and extremely lightweight anti-malware suite that really lives up to its reputation. The Web Shield protects from malicious URLs and file downloads, scanning all files and email attachments for malicious threats before they are opened. It detects any and all malicious software, such as viruses, adware, spyware and extremely effective ransomware protection – all whilst having minimal impact on your computer's performance.
What Can you Expect?
Powerful malware removal
Ransomware protection
Enhanced password security
Home network protection
Browser cleaning
Very low impact on performance
Avast is one of the best free options for anti-malware protection that causes minimal interference with your PC. it does an excellent job at stopping viruses and malware before they have a chance to infect your computer.
---
Avira Internet Security Suite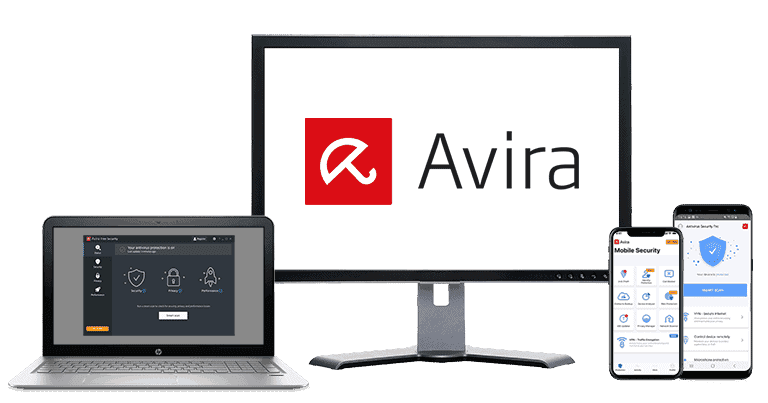 Avira internet Security Suite (see user reviews) is immensely popular free anti-malware tool that does an excellent job at detecting and removing the more sinister kinds of malware, including ransomware and Trojans. While it may not be the obvious choice for the more tech-savvy individuals who may require more comprehensive features or phishing security on browsers other than Firefox and Chrome, it's a great choice for beginners or those who don't have the time or expertise to customise their antivirus settings themselves.
What Can you Expect?
Good malware detection rates
AntiVir Removal Tool that removes already infected files and makes sure that any malware-related files are securely deleted
Low impact on your device performance (so great for laptops!)
Outstanding identity theft protection
Low to average protection against phishing threats
URL blocking on Chrome and Firefox for malware-infected websites, malicious pop ups and annoying ads in real time and repairs damaged files
If you're looking for an affordable anti-malware solution, then this may work very well for you, but if you require something a little more comprehensive then perhaps looking into Avira's add-ons or an alternative anti-malware product may be best.
---
Bitdefender Total Security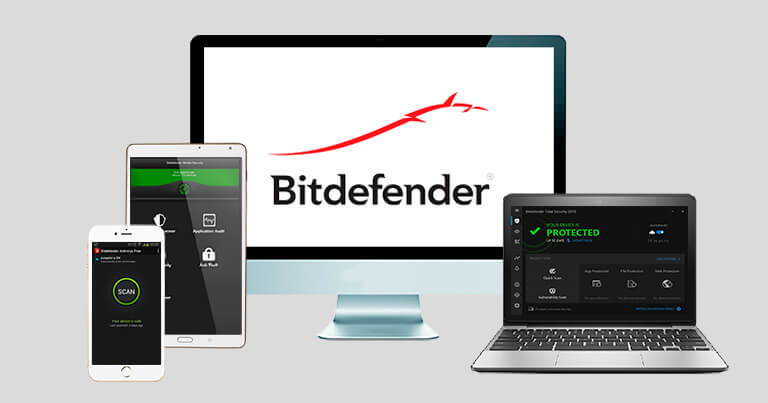 As the chosen anti-malware product for over 500 million machines, award-winning Bitdefender Total Security (see user reviews) has the largest worldwide security delivery infrastructure. It detects and removes millions of attacks every single day. It gives multiple layers of protection against all types of malware with behavioral threat detection and manual security scans – if your computer gets infected, one of Bitdefender's engineers can connect remotely to your PC to locate and destroy any threats.
What Can you Expect?
An intelligent firewall, spam filter and file encryption system
A powerful anti-malware solution that stops adware, spyware, Trojans, and other malware
Multi-layered ransomware protection
Excellent service with remote controlled manual security scans
Bonus features like VPN, password manager and safe banking
Anti-theft for Windows, Android and iOS
If you're looking for all of the very best security features in one easy to use and well-integrated product, this is it.
---
You Can't Rely Solely on Antivirus to Protect your Computer. You Also Need Decent Anti-Malware Software for 100% Removal
While having a decent anti-virus installed on your computer is the absolute bare minimum you can do to protect yourself from an attack, these products alone are not able to catch all of the most malicious malware threats – this is where the need for malware removal software tools comes in to fight off sinister threats like encrypting ransomware. For guaranteed protection, antivirus and anti-malware software should work together to achieve 100% removal.