While most antivirus software will do a good job of removing aggressive threats from your computer, hackers can still find loopholes to steal data, spy on your activity, hijack computer resources, damage or encrypt sensitive information, or even install backdoors to gain access at a later stage.
And when you aren't also arming yourself with the very latest anti-malware security suites on top of your existing antivirus defense, you could make yourself a target.
Because malware is designed to be sneaky and evasive, anti-malware software needs to be a step ahead to protect you properly and you cannot rely on decent antivirus products alone.
We've tested 47 of the very best anti-malware software to help you find the best protection for all of your devices, but we've listed just five that we think do it best.
Quick List
What's the Difference Between a Virus and Malware?
While viruses and malware do similar things, the terms are not interchangeable. A virus is a type of malware, but malware is not always a virus. A computer virus is a malicious string of code that's created with the intention of replicating and infecting your computer.
Malware, on the other hand, is an umbrella term used to describe any unwanted software that's created in order to cause harm, such as a virus, spyware, adware, worms, Trojans and more.
What's the Difference Between an Antivirus and Anti-Malware Software?
No. An antivirus is software is created to protect you against a very specific threat – computer viruses. And while many antivirus programs have expanded to offer cover for various other types of malware, such as keylogging, they cannot detect every single threat or protect against the most advanced types of malware like anti-malware software can.
Therefore, you will need both an antivirus to protect you from viruses and anti-malware software to protect you from ransomware, spyware, spam and phishing attacks.
How Can you Tell if your Device has Contracted a Virus – And How Can you Remove it?
The most obvious signs of infection include your computer slowing down or crashing, a sudden onslaught of pop-up ads and your computer acting up, such as opening files and pressing key buttons without you doing anything or the appearance of emails in your outbox that you didn't send.
In the case of mobile phones, you'll also notice an increase in data usage, apps appearing on your device that you didn't download, your battery life drains quickly and unexplained charges on your monthly bill.
To remove an infection, you will need to run a full system scan using your antivirus and anti-malware software. Once the threats have been identified and quarantined, you should delete them entirely. Restart your computer and run the scan again. If it comes back clear, you're good to go.
What are the Consequences of Malware?
Malware can mess with your computer's functions, causing pop-up ads, error messages and crashes. Depending on the type of malware, it can also collect your personal data in order to steal your identity or hack into your bank accounts to steal your money.
Sinister malware like ransomware can lock down your computer or encrypt all of your files and charge you a ransom in order to release it. This is particularly concerning with people or companies working with sensitive data.
5 Best Anti-Malware Software
Here are our top picks for defending you against all sorts of malicious software…
1. TotalAV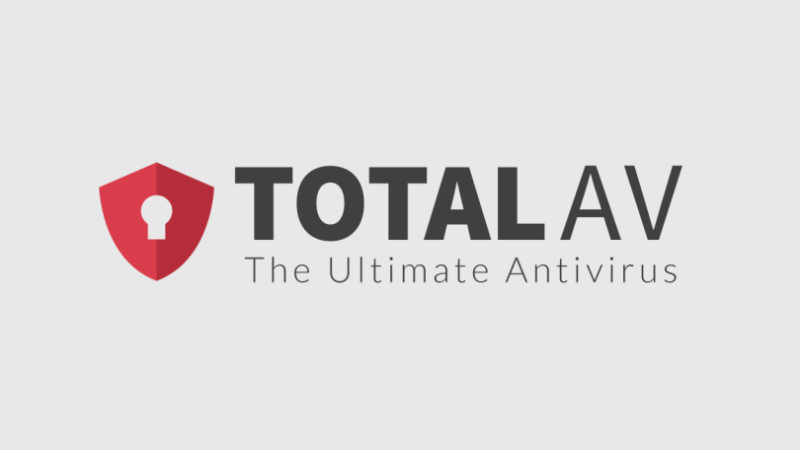 TotalAV (see user reviews) offers robust and great value protection against dangerous Trojans, adware, spyware, and ransomware.
And not only does it keep you protected, but it also includes some great security features, such as a firewall as well as handy system cleanup tools that keep your device running safely and smoothly.
These features all come with a 30-day free trial so you can try before you buy but if you're not sure yet, the company offers a limited free version too.
What Can you Expect?
Real-time protection
Advanced ransomware protection
Phishing protection
A firewall
System performance tools
A 30-day money back guarantee
TotalAV is a great antivirus solution for well-rounded protection and great features with a focus on internet security.
---
2. Comodo Internet Security
With its battle-tested enterprise-level technology, Comodo (see user reviews) has an impressive set of security features, including an antivirus, a firewall, sandboxing, a safe browser, and secure shopping portals.
What makes it truly stand out is its Default Deny approach – a defense technique unique to Comodo – that separates all incoming files and applications into three categories (known good, known bad, and unknown) and only allows unknown apps to run after they've been analyzed and confirmed harmless.
Another notable feature is the integration with Malware Analysis that runs another check for malicious activity before any programs are allowed to run on your device.
What Can you Expect?
Strong malware protection to remove Trojans, rootkits, spyware, keyloggers and adware
A powerful antivirus scanner
Zero-day threat detection thanks to Default Deny Approach
Integration with cloud Malware Analysis for real-time analysis of unknown processes
Instantly identifies and stops untrusted processes
Automatic updates
As Comodo comes with first-in-class malware removal capabilities, we highly recommend it as an extensive yet affordable security product.
---
3. Malwarebytes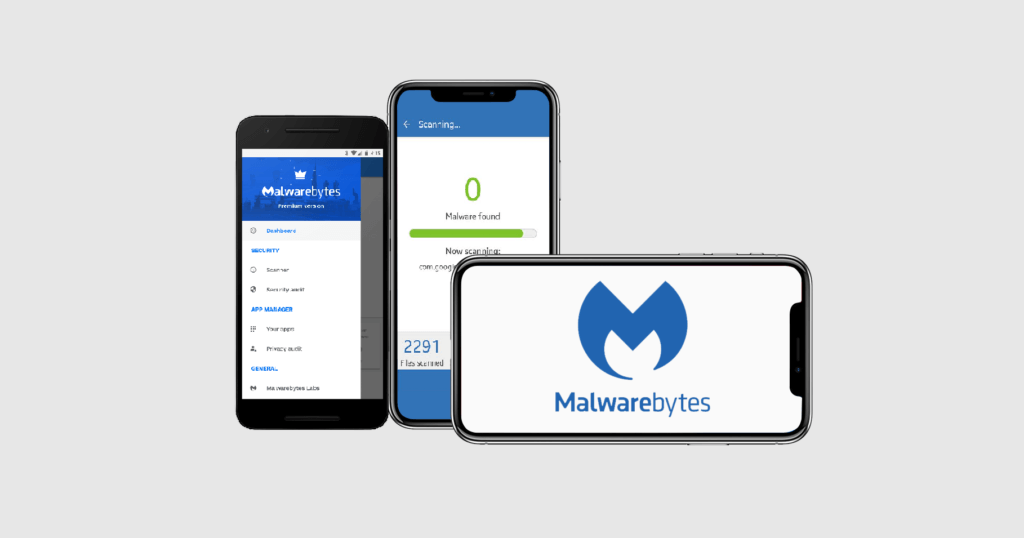 Popular and easy to use, Malwarebytes (see user reviews) is the perfect addition to your security toolkit. It adds an extra layer of protection to your PC by detecting and removing any malicious software that may have slipped past your existing antivirus defenses.
Malwarebytes excels at monitoring and blocking threats based on behavior rather than simple signature matches that the antivirus algorithm picks up as threatening. This means it protects you from not only known threats, but future and continually evolving ones too.
The app comes with other powerful features, like malicious URL blockers and an Anti-Exploit module that looks out for and prevents common attacks.
What Can you Expect?
Warns you when a website, server, and ad is infected
Great auto scan feature
Real-time malware detection
Protection against ransomware attacks
Malwarebytes is straightforward to use: just hit the scan button and see the results.
---
4. Avast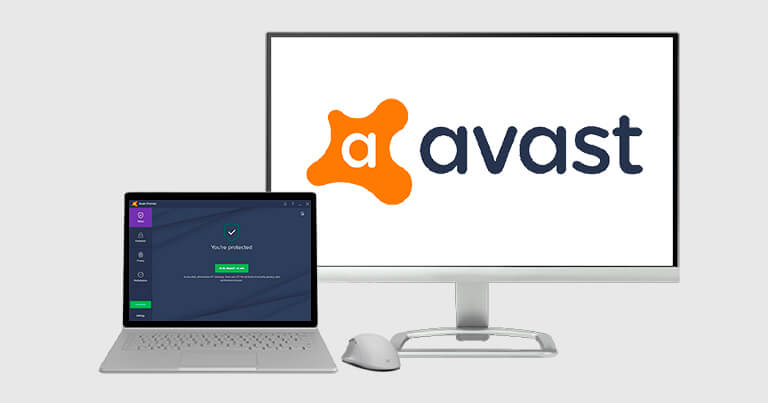 Consistently rated "excellent" by industry experts and used by 400 million users worldwide, Avast (see user reviews) is an award-winning and extremely lightweight anti-malware suite that really lives up to its reputation.
The Web Shield protects from malicious URLs and file downloads, scanning all files and email attachments for malicious threats before they are opened.
It detects any and all malicious software, such as viruses, adware and spyware, and it has extremely effective ransomware protection – all whilst having a minimal impact on your computer's performance.
What Can you Expect?
Powerful malware removal
Ransomware protection
Enhanced password security
Home network protection
Browser cleaning
Very low impact on performance
While Avast's free version may be a good short term solution if you're looking to clear up your computer fast, the paid version with its SafeZone technology is a better solution for the long run.
---
5. Avira Internet Security Suite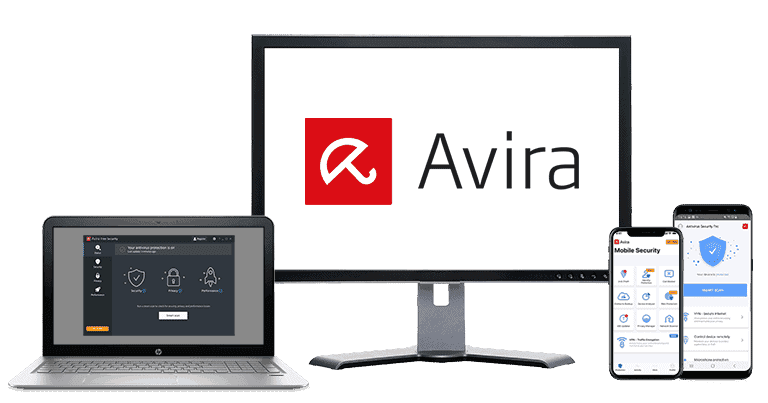 Avira internet Security Suite (see user reviews) is an immensely popular free anti-malware tool that does an excellent job at detecting and removing sinister kinds of malware, including ransomware and Trojans.
While it may not be the obvious choice for tech-savvy individuals who require comprehensive features or phishing security on browsers other than Firefox and Chrome, it's a great choice for beginners or those who don't have the time or expertise to customize their antivirus settings themselves.
What Can you Expect?
Good malware detection rates
AntiVir Removal Tool that removes already infected files and makes sure that any malware-related files are securely deleted
Low impact on your device performance (so great for laptops!)
Outstanding identity theft protection
URL blocking on Chrome and Firefox for malware-infected websites, malicious pop ups and annoying ads in real time and repairs damaged files
If you're looking for an affordable anti-malware solution, then this will work very well for you, but if you require something a little more comprehensive then perhaps Avira's add-ons or an alternative anti-malware product would be best.
---
BONUS. Bitdefender Total Security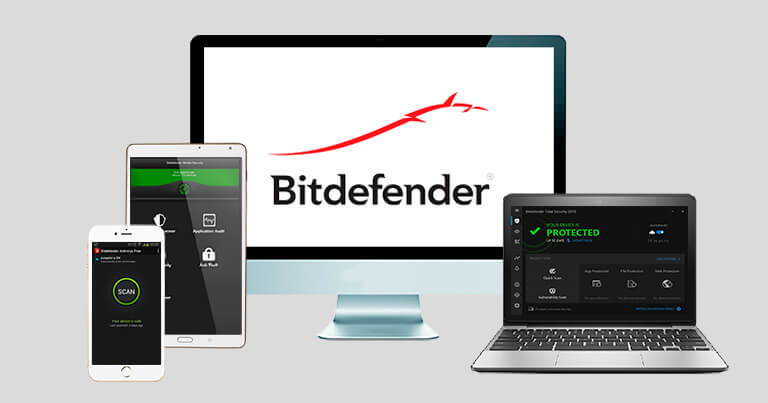 Bitdefender Total Security (see user reviews) provides multiple layers of protection against all types of malware with behavioral threat detection and manual security scans – if your computer gets infected, one of Bitdefender's engineers can connect remotely to your PC to locate and destroy any threats.
As the chosen anti-malware product for over 500 million machines, this award-winning antivirus has the largest worldwide security delivery infrastructure. It detects and removes millions of attacks every single day.
What Can you Expect?
An intelligent firewall, spam filter and file encryption system
A powerful anti-malware solution that stops adware, spyware, Trojans, etc.
Multi-layered ransomware protection
Excellent service with regular manual security scans run by engineers
Bonus features like VPN, password manager and safe banking
Anti-theft for Windows, Android and iOS
If you're looking for all of the very best security features in one easy to use product, this is it.
---
You Can't Rely Solely on an Antivirus to Protect your Computer. You Also Need Decent Anti-Malware Software for Guaranteed Removal
While having a decent anti-virus installed on your computer is the absolute bare minimum you can do to protect yourself from an attack, these products alone are not able to catch all of the most malicious malware threats.
This is where the need for malware removal software tools comes in to fight off sinister threats like ransomware that encrypts your data to sell it back to you as a ransom demand. For guaranteed protection, antivirus and anti-malware software should work together to achieve 100% removal.