While no computer or mobile device is completely immune to infection, Mac users often feel they aren't susceptible to viruses and malicious software, since the majority are created to infiltrate Windows machines.
Nevertheless, Mac OS viruses and malware do exist and are on the rise! Even Apple, which once used to boast that their products are virus-resistant as a selling point, have now changed their tune.nes
Better not to wait until it's too late: in 2019 installing an antivirus on your MacBook or iMac is absolutely essential, and these are your 10 best options (plus a few bonus ones):
UPDATE: note that most of the popular Mac antivirus programs listed below offer free downloads and trial versions; but ultimately for a full-scale antivirus, you'll need to upgrade to the paid version.
---
1. Total AV for Mac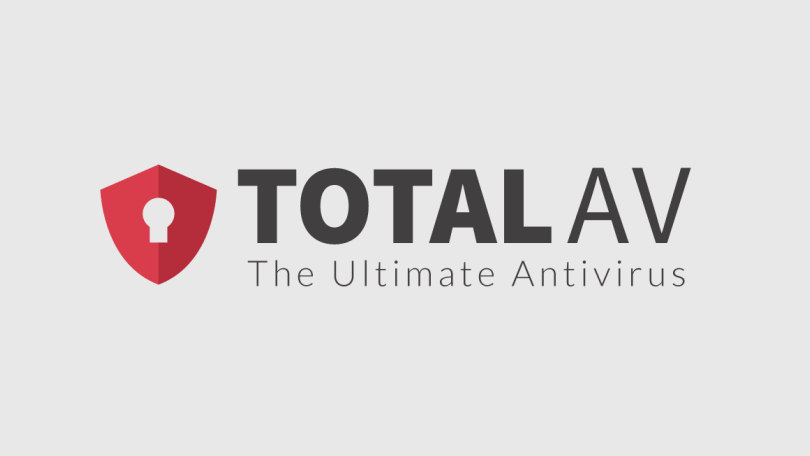 Total AV for Mac is a free antivirus that does a good job of picking up threats at the baseline level. With limited features, it's a barebones antivirus for those just looking to perform regular scans.
Features You Get
Quick scan
Phishing protection
System boost tools
24/7 live chat support
Safe Site browser extension for Chrome and Edge
What I Liked
Finds and removes duplicates
Low system impact
Fast scans
Works in the background and only notifies you when it catches something
What I Didn't Like
No real-time protection
Lengthy installation process and setup requires you to register an account, even for the free version
Picks up threats but no option to quarantine in the free version
Several false positives
The Ideal Use Case
If you use an antivirus just to locate threats, the free version will do just fine. But as the free version doesn't allow you to quarantine or delete anything it picks up without being led to a payment gateway, the free antivirus is virtually useless for properly securing your device.
If this doesn't suit you, you may want to consider other free antivirus programs that do offer this functionality or upgrading to the paid version for more robust security features such as a VPN and file manager (there'a 30-day free trial).
Download Total AV Free Antivirus >>>
---
2. BullGuard Free Antivirus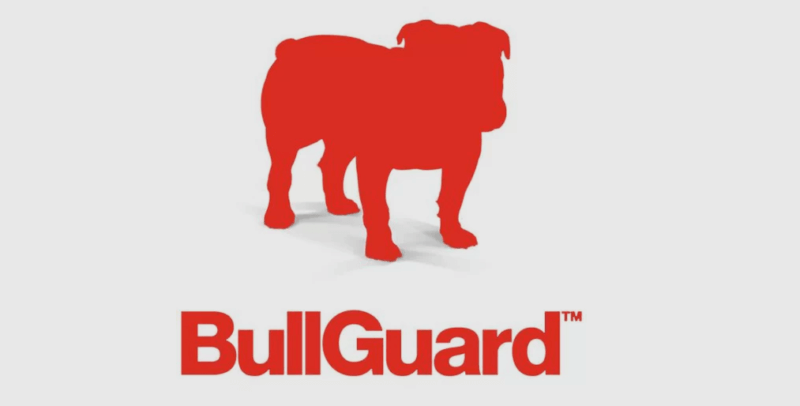 BullGuard safeguards your devices against most threats, including dangerous URLs and ransomware, but you need to have the parental control tools enabled for the ultimate protection.
Bullguard offers a 30-day free trial version. If you'd like to continue using the software after the one month trial period, you'll have to purchase it.
Features You Get
Free 24/7 support including live chat
Firewall
PC tune-up tools
Parental control tools
Vulnerability scanner
30-day money back guarantee
What I Liked
The gamer mode that pauses scans and notifications while you play so that it doesn't impact game speed
Easy to use interface
The Vulnerability Scanner that alerts you to possible security risks
What I Didn't Like
No password manager or VPN
Parental control tools have to be enabled to get full protection and noticeable impact on performance while it runs
Several false positives
The Ideal Use Case
BullGuard offers decent protection against most threats, including Trojans and rootkits which makes it a great choice for inexperienced users who just want to turn on an antivirus and leave it be. Plus, it offers a 30-day money back guarantee if you're not satisfied.
Download Bullguard Free Trial Version >>>
---
3. Panda Security for Mac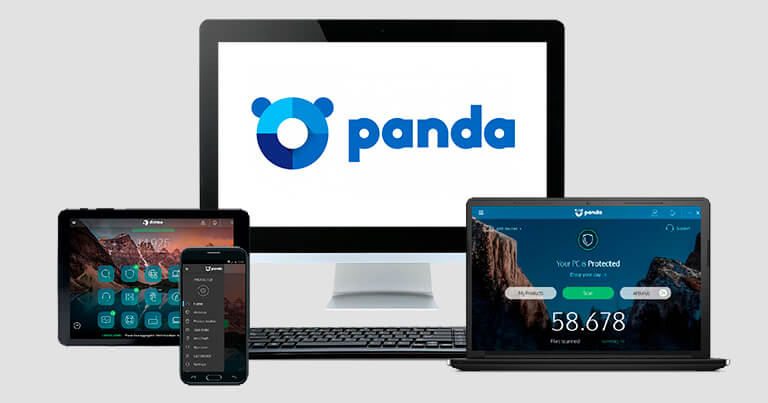 Panda Security has greatly improved since its last major update. The developers have added ransomware protection and sped up the scanning speed from a few hours to several minutes. Still, malware detection isn't quite as strong as it could be.
Features You Get
A limited VPN
Game mode
Full, critical and custom scans
Scheduled scans
Process Monitor
Real-time protection
Web browser threat scanner
USB and SD card protection
What I Liked
Fast scanning
Light impact on performance
User-friendly interface
What I Didn't Like
Detection rates are only average
No direct technical support
VPN only has 150 MB allowance per day
You have to register an account
The Ideal Use Case
The ransomware protection and social media scanning are big selling points rarely found in other solutions. However, better options exist for malware detection rates.
Download Panda Security Free Antivirus for Mac >>>
---
4. Bitdefender Virus Scanner for Mac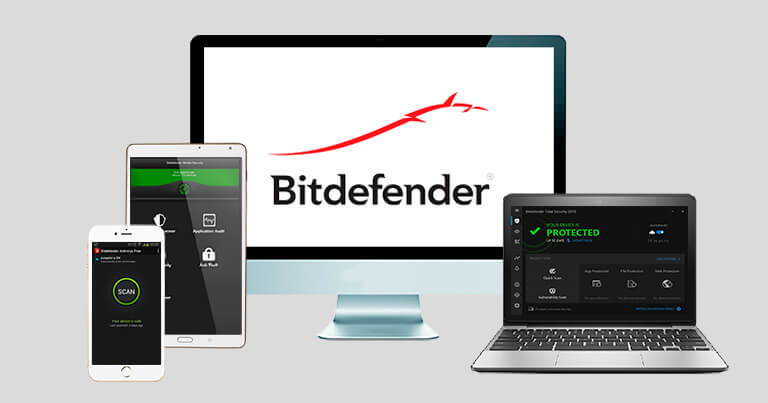 Bitdefender isn't for everyone. Some macOS users might want a "set it and forget it" solution, but the lack of real-time protection means Bitdefender requires user input every now and then. Nevertheless, the virus protection is solid and definitely worth a look for those who are serious about anti-malware.
Features You Get
Phishing protection
URL blocking
Browser extension tool
Anti-ransomware tool
Home scanning tool
What I Liked
Easy-to-use interface
Fast scans
Doesn't impact system performance
Can remove both Mac and Windows threats
What I Didn't Like
No real-time protection
You have to register an account to use it
Home use only
Not many advanced options
The Ideal Use Case
Bitdefender's limited feature set reduces the chance for compatibility problems. As a result, it is a good option if you're looking for extra protection alongside another antivirus.
Download Bitdefender Free Virus Scanner >>>
---
5. Avira Free Antivirus for Mac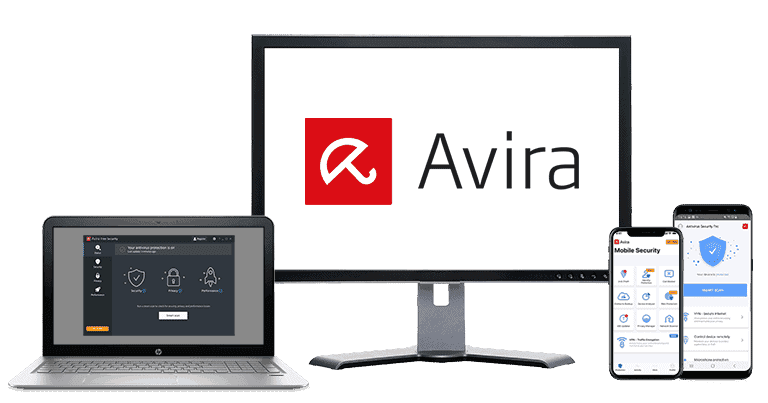 Avira is a simple, bare-bones antivirus, and when tested, it detected 99.1% of malware, getting the job done in a lightweight package.
The optional to upgrade to the premium version will certainly provide extra protection – until then, the limited free version may be a god option if you wish to try before you buy.
Features You Get
A firewall manager
Privacy Pal for online ad tracking
System boost tools
Quick, full and custom scans
On-demand and scheduled scans
What You Get For Going Pro
Threat scans for USB keys
Technical support
Protection for multiple devices
What I Liked
Easily customized
Few false positives
Free rescue disk
The program pre-checks files the system needs to access, detecting malware before it can act
What I Didn't Like
Free tools are trialware
Constant pop-ups
Installs a toolbar on default setup
Moderately heavy on system resources
The Ideal Use Case
Avira is great for Mac users wanting a simple antivirus without too much flair. If you have multiple machines in your home running Mac. However, the paid version will certainly provide more robust protection.
Download Avira Free Antivirus >>>
---
6. Avast Free Mac Security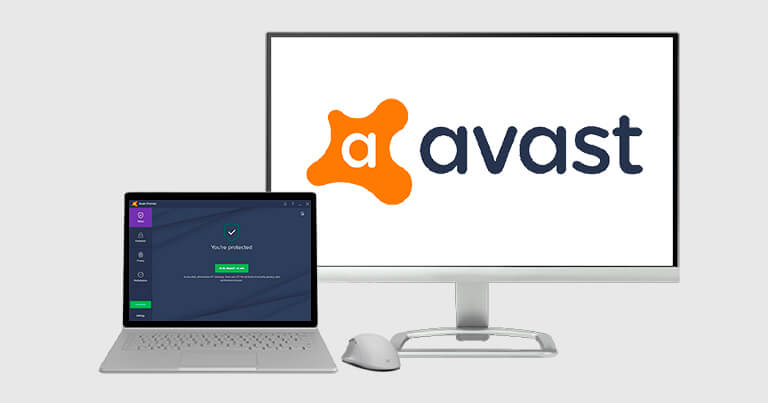 According to antivirus tests, Avast managed to catch 99.9% of macOS malware threats – the highest result from any free antivirus. Plus, you get plenty of handy extra features too!
While the free version offers plenty of protection, you can upgrade to the full version for $65 (£49) a year if you wish with a 30-day money back guarantee.
Features You Get
On-demand and real-time scanning
Custom targeted scanning
Scheduled scanning
Password manager
Web Shield to block dangerous websites and downloads
Protection against advertisement tracking
Network security scanner
What You Get if You Decide to Pay
Ransomware protection
Instant alerts whenever network vulnerabilities are detected
A firewall
Permanent file shredder
What I Liked
Low system impact
Top-notch detection rates
Do not disturb feature for gaming
Straightforward user interface
What I Didn't Like
Installation attempted to install other Avast products that were unrelated to the antivirus, so remember to uncheck them if you don't want them
Ads and pop-ups
Limited password manager
The Ideal Use Case
With its long list of features, Avast goes the extra mile when it comes to malware protection and should be the free antivirus of choice for most general users. At the same time, those looking for a simpler and more lightweight antivirus might want to look for an alternative.
Download Avast Free Antivirus >>>
---
7. Malwarebytes for Mac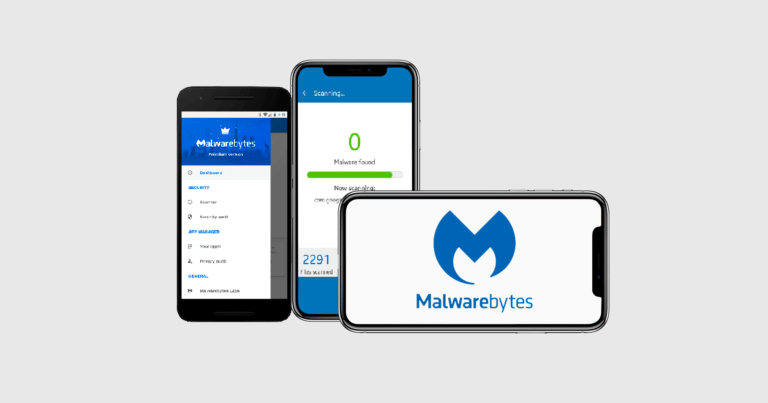 Malwarebytes positions itself as a solid option for Windows machines, but the anti-malware's product for Mac has had some great feedback.
The installation gives you a 30-day free trial of the Premium version; after that, you will be limited to the free features. The price to upgrade is $45.99 (£34,49) a year.
Features You Get
What You Get if You Decide to Pay
Real-time protection
Additional protection for any 3 devices (Mac, Windows, or Android)
What I Liked
Fast scanning (less than 30 seconds in most cases)
Easy on system resources
Takes up little space on your hard drive
What I Didn't Like
No real-time protection unless you pay for it
The Ideal Use Case
Malwarebytes is perfect for users who want a lightweight and fast antivirus, but don't mind taking a hands-on approach to manual scanning.
Download Malwarebytes Free Antivirus >>>
---
8. Sophos Home for Mac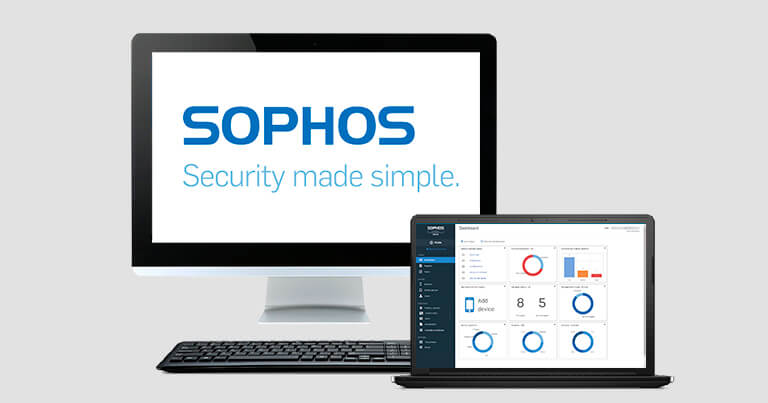 Sophos is probably the most fully-featured free product I've tested so far. When tested, it's detection rate is comparable to popular options like Avast and Bitdefender.
The free version includes a 30-day free trial of Premium so you can try before you buy. The price for the premium version is around $60 (£50) a year, which may be worth it considering the features you get with it.
Features You Get
On-demand scanning
Real-time protection
Browser filtering
Basic parental control tools
Protection for up to three devices
What You Get If You Decide to Pay
Advanced ransomware protection
Protection for up to 10 devices
Webcam and microphone control
Live technical support
What I Liked
Protection against Mac and Windows threats
A single account can manage up to three devices at once
Accurate virus detection
Low system impact
Simple and easy to use
What I Didn't Like
Scans run slower than other antiviruses and no quick scan
No scheduled scans
Ineffective parental controls
Requires you to register an account to use it
The Ideal Use Case
Like its Windows counterpart, Sophos, with its parental controls and ability to manage multiple machines from one account, works great for families.
Download Sophos Free Antivirus >>>
---
9. AVG Antivirus for Mac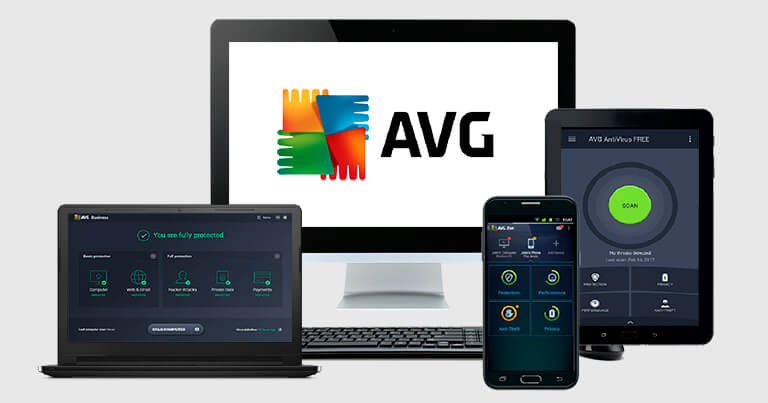 AVG for iOS might not be as popular as its Windows version, but it does provide much-needed functionality, which will appeal to many macOS users.
Features You Get
Real-time protection
On-demand scanning
Individual file scanner
Email scanning
System boost tools
Do not disturb mode
What I Liked
Strong malware protection covering 99.9% of tested threats
User-friendly interface
Easy to customize
Low system impact
No need to register an account to use it
What I Didn't Like
Bare-bones feature set
Heavy on system resources
Slow scans
Ads for the premium version
The Ideal Use Case
This feels like the opposite of Bitdefender, as AVG works well as a "set it and forget it" antivirus solution. The real-time protection, user-friendly interface, and simple feature set make it a great option for users wanting strong protection without needing to think about it.
Download AVG Free Antivirus >>>
---
10. Webroot SecureAnywhere Antivirus for Mac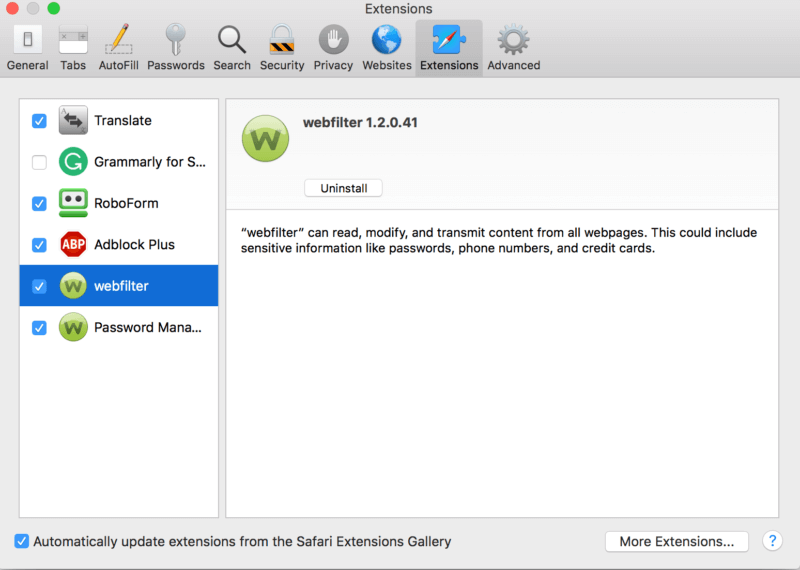 Webroot is an interesting candidate. While its developers aren't as well-known as some of the other antivirus programs mentioned, some of the app's features are unique, appealing to a niche audience.
Features You Get
Web browser protection
On-demand and scheduled scans
Web filter that marks dangerous search engine results
Active process monitor
Automatic USB drive scanning
What I Liked
Strong malware detection rates
Fast scanning speed
Ability to detect Mac and Windows malware
What I Didn't Like
Reportedly weak phishing protection
The Ideal Use Case
Webroot has quite a few specific features such as an active process monitor and search engine filter. The anti-malware is pretty strong too, so go for this option if you're interested in those advanced features.
Download Webroot Free Antivirus >>>
---
The Bottom Line
While some free antivirus software will offer basic protection for your Mac, if you need more robust antivirus tools, then your best bet is still going to be a paid, premium service.
But if you're only just getting started on a Mac and need a temporary solution to cover the basics before you decide on which full fledged AV to choose, you can always try before you buy and decide which works best for you.
For more info on these and other antivirus solutions for Mac, visit our reviews page.