Finding a free and effective antivirus software for Windows is no easy task, since so many come bundled with ads, spyware, malware and unwanted junk. A good antivirus program should not only rid your PC of threats and infections, but prevent future infections as well. Here's our list of the 10 best, truly free antivirus programs for Windows that have been tried, tested and verified as 100% legitimate.
10 Best Free Antivirus Programs for Windows
---
1. Avast Free Antivirus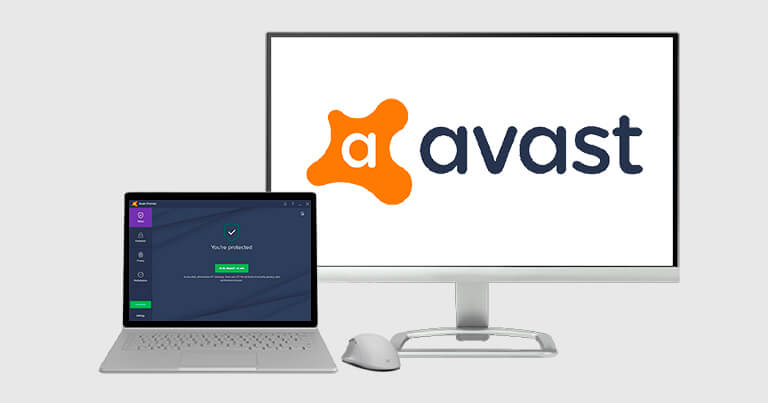 Avast (see user reviews) is one of the easiest antivirus softwares to use, and one of the few programs to offer solid protection against zero-day attacks – new unknown threats that an antivirus hasn't been programmed to catch yet. Impressively, Avast managed to protect against 100% of all zero-day attacks in a recent test.
Ever since Avast merged with AVG Antivirus to provide a more robust solution, they have been offering exceptionally comprehensive anti-malware and virus protection with a host of useful features that are usually only available through paid services.
Features offered:
A password manager
An anti-malware network scanner
A gaming mode that disables notifications and reduces system load when gaming
Behavior analysis technology and customization
What we liked:
Compatible with a host of platforms, including Windows 7, 8, 8.1, and 10 as well as Windows Vista and XP SP3. It also runs on Mac and Android devices
Strong zero-day malware protection
User-friendly interface
Low system impact (runs without slowing down the machine)
What we didn't like:
Constant ads and pop-up notifications
Limited password manager features (it doesn't have a password reset or multifactor authentication)
Slower launch time of other software while Avast was running
Lack of privacy options or ransomware protection
Average anti-phishing protection, so precaution is needed
Reasons to go for the paid version
A browser extension for phishing protection
Spam filters
A firewall
Ransomware protection
Automatic software updating
A permanent file shredder
Protection for more devices
Best suited for:
Avast is the best choice for gamers in particular because it not only offers a dedicated gaming mode but also provides a free Trojan remover tool that's great if you're constantly downloading files and games.
Still, even non-gamers will appreciate the top-of-the-line zero-day attack protection and extra features over and above what's offered with other free antivirus programs. For those who want to avoid annoying pop-ups and ads, we'd suggest going for the premier version as a more suitable long term solution.
---
2. AVG Antivirus Free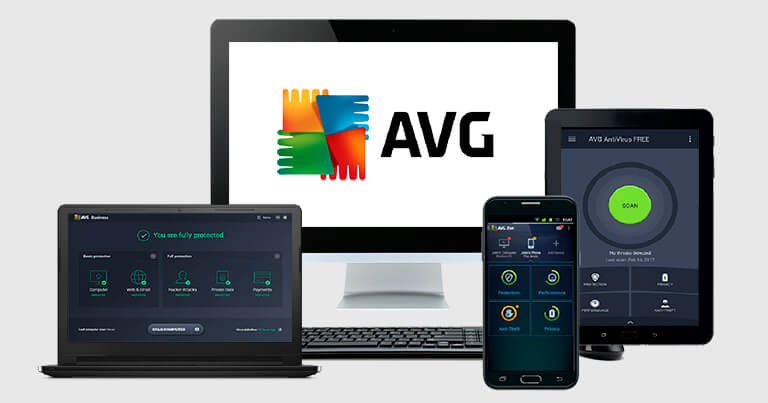 AVG Technologies (see user reviews) is one of the biggest names in the antivirus industry and we love it because it runs constantly in the background without you having to do anything.
As we mentioned above, AVG's company recently merged with the developers of Avast. However, while both programs benefited from the collaboration, it seems AVG has gotten the shorter end of the stick. While it's still a solid antivirus, AVG is much more like a "little brother" when compared to Avast.
However, it's possible the company may consider combining AVG and Avast in a package deal at some point, which will offer the very best of both.
Features offered:
System optimization tools
Blocks unsafe links and downloads
Real-time security updates
Spam and email filter (scans your incoming emails for threats)
What we liked:
Compatible with Windows 7 SP1, 8/8.1, 10, Vista SP2, XP SP3 (other free versions available for Mac and Android)
Excellent anti-malware performance similar to Avast
Easy to customize and configure
Little system impact (plus option to scan for PC performance problems)
Specific detection (warning messages name the exact threat)
What we didn't like:
Fewer useful features than Avast, such as no browser extension (uses pop-up notifications instead)
Constantly advertises the paid version alongside other unrelated features
Slow scanning (slows computer down more than other antivirus programs we tested)
Average phishing protection
Some quarantined threats weren't permanently deleted from the system (risk of reinfection)
Reasons to go for the paid version
Additional ransomware protection
Webcam protection
AntiVirus PRO for Android™
An enhanced firewall
Best suited for:
AVG is best suited to users who want a silent and subtle antivirus without many frills. The program runs transparently in the background with little effect on system performance. If your job requires that you open various email attachments, the email attachment scanner will help immensely.
Overall, AVG is a good solution for those just looking for basic malware protection without the need for advanced features, or anyone wishing to use it as a second layer of defense on top of an existing antivirus (AVG's passive mode allows it to run in the background in tandem with other antivirus programs).
---
3. Bitdefender Antivirus Free Edition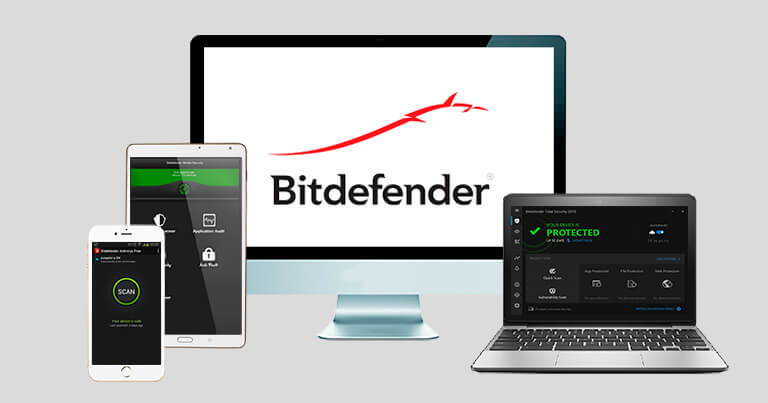 One of the most highly recommended free antivirus softwares is Bitdefender (see user reviews), and it's also one of the fastest free scanning antivirus programs available, with minimal impact on your computer's performance. It consistently ranks at the top of various antivirus tests.
While the free version doesn't offer all the bells and whistles that paid versions do, Bitdefender Free covers the basics exceptionally well.
Features offered:
Phishing protection
Automatic scanning
Behavior-based malware detection (i.e. analyzing a process's potential activity before it does anything)
Safe File digital vault, which encrypts any files you want to keep safe and prevents any changes
What we liked:
Compatible with Windows 7 SP1, 8, 8.1 and 10
Fast scanning
Very easy to use
Excellent accuracy in detecting viruses (and viruses' definitions are constantly updated in the background)
Low system impact (doesn't slow down your computer while its running)
What we didn't like:
Not many advanced options
Slow initial scan
Cannot schedule or customize scans
No business option (can be used at home only)
Zero-day attack protection is below average (protects against known threats, but new and unknown threats are still a risk)
Reasons to go for the paid version
Online banking protection
Permanent file shredder
A password manager
24/7 technical support with FREE phone calls
Advanced ransomware protection
A firewall
Parental control tools
Best suited for:
Bitdefender is a strong contender for users who just want an install-and-go antivirus. Its a powerful antivirus that runs on autopilot for the most part requiring little user intervention and adding very little extra "bloatware".
---
4. Avira Free Antivirus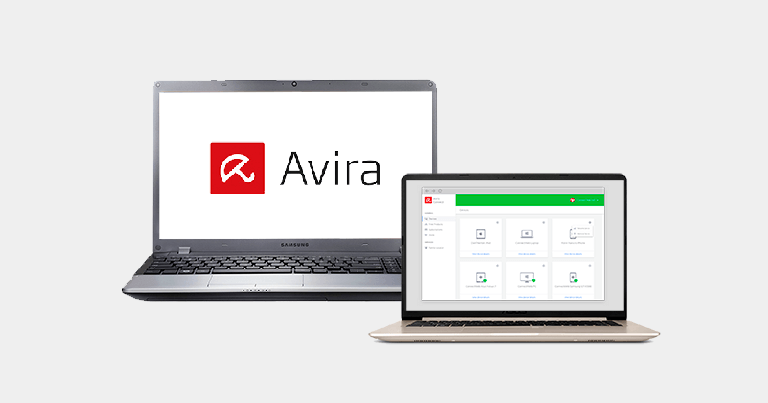 Avira (see user reviews) was greatly improved after its 2018 redesign. It now offers much less impact on system performance while running, and it comes with a cleaner, more user-friendly interface.
What sets it apart is its comprehensive range of protection against anything from malicious viruses to the most dangerous Trojans. Plus, its heuristic engine allows it to detect zero-day viruses (unknown threats) really well – a feature not commonly found with free antivirus software.
This well-rounded and versatile antivirus also comes packed with many extra features to sweeten the deal:
Features offered:
Ransomware detection
Phishing protection
A password manager
Free Avira Phantom VPN (1GB/month)
Browser tracking blocker
Secure search engine
Avira Safe Shopping tool
Avira Privacy Pal (personal assistant to safeguard your privacy)
What we liked:
Compatible with Windows 7, 8, 10, Vista, and XP, as well as Mac OSX
Lots of customization and new features
Protects from viruses as well as malware (excellent virus detection rating, proven to remove 99.7% of threats according to AV-TEST)
Accurate detection with few false positives (virus definitions are constantly updated)
Low system impact
What we didn't like:
No business option (only for home use)
Constant pop-ups and ads for other Avira products
Wants to install a toolbar on setup
Reasons to go for the paid version
Unlimited VPN surfing
Automatic software updates
System optimization tools
Premium mobile apps
VIP customer support
Best suited for:
The new and improved Avira free antivirus is a fantastic all-in-one solution due to its long list of advanced features you usually don't get with free software. However, it does come with ads and pop-ups so for a long term solution, you may find the paid version less intrusive.
---
5. Kaspersky Free (Important Update)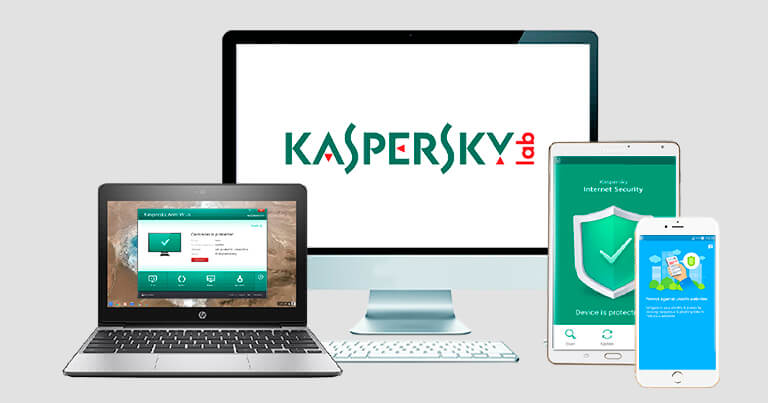 Despite Kaspersky (see user reviews) being one of the most well-recognized AV brands on the market, we can no longer recommend their products in good conscience due to speculation that their developers having been aiding state-sponsored hackers in Russian. Kaspersky has already been banned by the US government, and there is mounting evidence that they have been data mining consumer information and sending it to The Kremlin, thereby making it spyware.
---
6. Sophos Home Free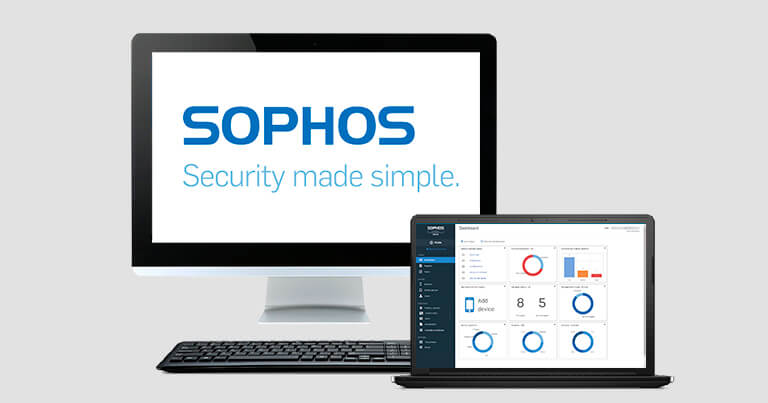 Sophos (see user reviews) is unique since it's optimized for multiple machines and runs using cloud-based protection, keeping system slowdown to a minimum. As a result, it works well for families who need protection across several computers.
Features offered:
Real-time protection
Phishing protection
Parental controls
Protect up to 3 PCs
Remote management
What we liked:
Compatible with both Windows, including 7, 8, 8.1 and 10, and Mac OSX, Linux, Android and iOS
Simple and easy to use
Great network, server and enduser protection
Few pop-up notifications
Low system impact
Includes a 30 day free trial of the premium version
What we didn't like:
Doesn't support older Windows XP or Vista machines
No feature to schedule scans
Few options for more advanced users
Reasons to go for the paid version
Advanced ransomware protection
Protection for 10 plus PCs
Banking protection
Advanced malware removal
Web and email filtering
Best suited for:
Sophos is a great family antivirus as it protects up to three devices. Homes with several computers and children will benefit from Sophos's parental controls and multi-PC protection.
---
7. ZoneAlarm Free Antivirus

ZoneAlarm (see user reviews) is considered the best free antivirus for web surfers, as many of its features are geared towards online protection. While it doesn't come with its own antivirus (it uses the standard Kaspersky engine), it comes with a solid built-in firewall that's easy to install and configure.
Features offered:
Anti-malware scanner
Built-in personal firewall
Identity protection
Online file backups
Web security and built-in privacy toolbar
What we liked:
Compatible with Windows 7, 8, 8.1 and 10
One of the best firewalls we tested
Excellent performance as an antivirus
Easy to use user interface
Automatic real-time security updates
Ability to schedule scans
What we didn't like:
The installation attempted to install some Yahoo bloatware that we had to remove
Makes automatic browser changes and installs a toolbar (but there is an option to skip this)
Installation is rather slow
No customized scan from the interface
Pop-up notifications every time something is blocked
Uses a lot of system memory to run
Reasons to go for the paid version
Strong email and web browsing protection
File scanning
Two-way firewall
Real-time cloud security
Chrome anti-phishing extension
Best suited for:
ZoneAlarm works well overall, but comes with a lot of extra features we felt were unnecessary. We would have rated it a rather unexceptional antivirus, had it not been for its truly elegant firewall protection.
If you browse the web a lot and worry about your safety, ZoneAlarm is your answer, but if not, its probably best just going with Kaspersky or another free antivirus to begin with.
---
8. Adaware AntiVirus Free

Adaware (see user reviews) is actually rebranded from a previous version. However, certain features were cut out from the change, such as URL and email protection.
Despite these shortcomings, this 'new and improved' antivirus is still a viable option for certain niche users like gamers. It uses Bitdefender's excellent anti-malware engine as well as its own pretty good anti-spyware for well-rounded protection.
Features offered:
Behavioral analysis
Download protection
A gaming mode
What we liked:
Compatible with Windows 7, 8, 8.1 and 10
Real-time protection
The program can be installed and run alongside other protection tools
Low system impact (requires little CPU usage to run)
Silent mode for gaming and watching movies
Easy to use interface
Ability to run scheduled scans
What we didn't like:
Malicious URL protection from the previous version is no longer offered
Limited behavioral monitoring
Long installation process
No email protection
Lots of ads
Free registration required every year otherwise it expires
Reasons to go for the paid version
24/7 technical support
Web protection, especially for shopping and banking
A firewall
Email and network defense
Best suited for:
Adaware works well for gamers who want an extra set of antivirus tools to combine with an existing antivirus. Users outside of this niche are advised to choose other, better options like Avast or AVG.
---
9. Malwarebytes Anti-Malware Free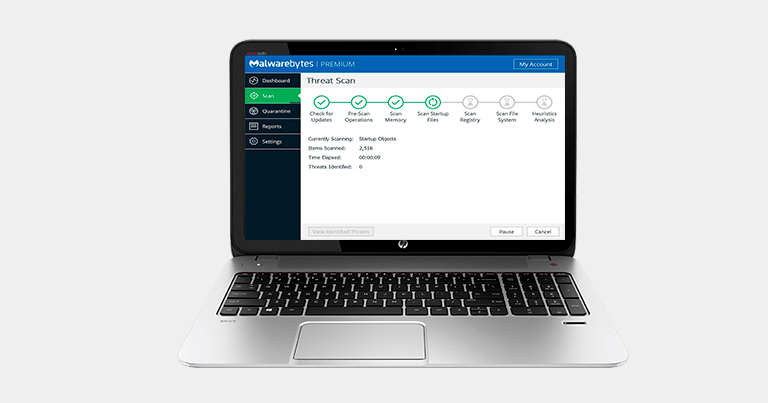 Malwarebytes (see user reviews) isn't technically an antivirus since it doesn't prevent infections; rather it cleans out any existing malware on your system.
Nevertheless, it's one of the most well-respected anti-malware solutions out there. As its name implies, it specializes in malware prevention, so its other features are locked behind a paywall.
Features offered:
Anti-malware scanning for existing threats
What we liked:
Compatible with Windows 7, 8, 8.1, 10, Vista and XP
Fast scanning
Works well running alongside another antivirus without interference
What we didn't like:
Not an antivirus replacement
No real-time protection
Majority of features are locked behind a paywall
Reasons to go for the paid version
Scheduled scanning
Real-time protection
Browser and web defense
Best suited for:
Malwarebytes is a great "add-on" anti-malware to further strengthen your system's security with another antivirus running. As it doesn't offer real-time protection, it isn't recommended as your only antivirus option.
For those looking for long term solution, we'd highly recommend upgrading to the premium version.
---
10. Windows Defender

Microsoft's premier pre-installed Windows Defender (see user reviews) started off as a sub-par but free solution in the early years. However, recent versions for Windows 8.1 and 10 have improved greatly to the point where Defender can stand on its own as a decent antivirus. It's also completely free, with no paid version on the market.
Features offered:
Basic antivirus, anti-malware, and anti-spyware protection
Automatic scanning
Browser-based protection (but only for Microsoft browsers)
What we liked:
Compatible with Windows 8, 8.1 and 10 (Microsoft Security Essentials for Windows 7, XP and Vista)
Comes free and pre-installed with Windows
Works well in combination with other antivirus programs
Generally low system performance impact
What we didn't like:
High number of false positives
Full scans impact system performance greatly
No browser protection for non-Microsoft browsers
Very basic with few extra features
Best suited for:
Defender is actually a solid basic option for Windows, especially if you combine it with another antivirus like Malwarebytes.
However, if your computer is running Windows 7, Vista, or XP, Windows Defender will only remove spyware. To get rid of viruses and other malware, including spyware, on older versions like Windows 7, Windows Vista, and Windows XP, you can download Microsoft Security Essentials for free.
---
Feature Comparison Chart
Note: chart only refers to the free version of each software for their respective Windows' versions. Pro versions may offer additional features.


The Bottom Line
If you're looking to get rid of threats from your PC or device quickly, these free antivirus programs offer a reliable solution.
However, many come with ads and pop-ups, so if you're looking for a long term solution, you may consider upgrading to a full-scale paid antivirus. Want our recommendation? We've tried and tested 47 antivirus programs available on the market. See which ranked in the top 10.