At this very moment, 33% of computers worldwide are infected with malware. A new virus emerges every 4.2 seconds, so it's no longer a case of "if" you'll contract an infection, but "when."
Fortunately, antivirus developers work to identify and resolve these new threats. When you deploy their software, it can be easy to isolate and remove problems before they cause too much damage.
Unfortunately, some security programs don't live up to their name. They may be inefficient at resolving issues, and some actually contain malware. There are multiple reports of fake antivirus software spreading viruses upon installation; a quick search of any app store shows that hundreds of malware removal tools exist, which is a suspiciously high number.
Luckily, we tested some of the industry leaders in security to find the best virus removal programs. Here are some of our top picks:
How We Tested
Reviews were based on several elements of the process. We looked at the core success rate, along with other main factors:
Range of Malware Types Included
Detection & Removal Rate
System Slowdown
False Detections
Additional Features
Price
---
1.   Bitdefender Internet Security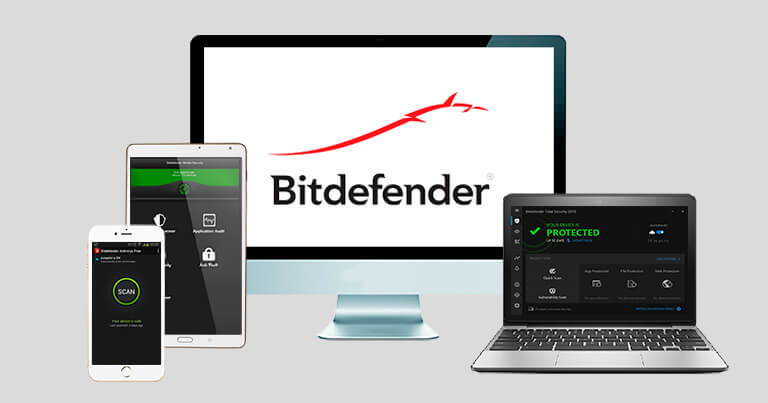 Bitdefender has been at the top of cybersecurity for years. Their Internet Security suite earned a perfect score for detecting and removing viruses. It also protects against most malware types, including spyware, adware, and phishing threats. Its impressive ransomware tool creates a layer over your files to stop them from being taken hostage, which is important as there has been a 350% increase in ransomware infections in recent years. You can also download the Bitdefender Central app, which provides ongoing security updates and allows for remote network scans straight from your phone.

Pros
100% Detection + Removal Rate
Ransomware Remediation
Numerous Extra Features
Remote Scans with Bitdefender Central
Over 500 Million Users
Cons
Several False Positives
Speed Reduction when Loading Websites
Review
While Bitdefender may not be the sleekest option, it gets results. After running tests, it managed to locate all known malware, as well as zero-day infections. Very few of the options on the market had a perfect score. While it did produce some false positives –flagging six legitimate programs and blocking one app installation—these figures were below the average. Plus, it's better for an antivirus to overperform than underperform.
The suite offers well-rounded security. Alongside the antivirus, you also get a firewall and VPN, ensuring your network connection is always secure.
Bitdefender is surprisingly lightweight. There was minimal system slowdown, except when loading websites. However, speed issues can be counteracted with the tune-up feature.
As an overall virus removal tool, Bitdefender excelled in accuracy, speed, and general security.
---
2. Norton Security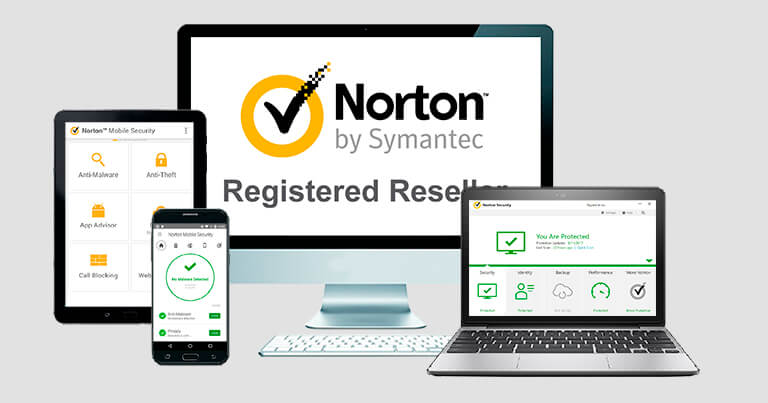 Pros
100% Detection & Removal Rate
Compatible with All Operating Systems
Trusted Brand with 25+ Years Experience
No In-Product Advertising
Multi-device Plans Available
Cons
No Ransomware Protection
More Expensive Than Most
Review
The Norton Security suite provides flawless removal of most malware types, including spyware, adware, and viruses. However, they don't currently offer ransomware removal options. You can perform instant scans or schedule automated checks that will delete viruses without prompt. Regardless of the tactic you use, Norton has regularly proven it can tackle 100% of threats effectively. While it did flag several safe programs as malware, the false detection rate was still lower than the industry average.
Their security software is incredibly comprehensive; it offers multi-device protection and is compatible with all operating systems and machines. It's also ideal for users of all skill levels, as the 24/7 customer support includes live chat and phone to help resolve problems quickly.
Norton was also one of the fastest antiviruses we tested. It showed less slowdown overall than Bitdefender and saw almost no reduction in download time. However, it did lack some basic features that were included in other suites, such as a firewall or computer tune-up option.
---
3. McAfee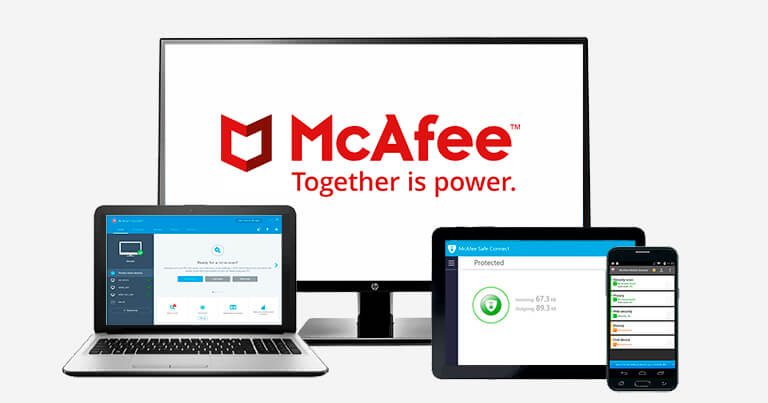 McAfee is another leading name in the industry and the award-winning company is highly-rated for effectiveness. The antivirus managed to detect 100% of common malware and most zero-day infections. It was the most accurate for identifying legitimate programs, with zero false positives in tests. As a security suite, McAfee provides numerous additional features, including firewall, tune-ups, and parental controls.
Pros
100% Detection & Removal Rate for Common Malware
325 Million Users Worldwide
No False Positives
Multi-Award Winning Protection
Cons
No Anti-Phishing Tool
Detection Rate Below Average for Zero-Day Infections
Review
McAfee is the first on the list without a perfect detection score. It achieved a 98.9% success rate for zero-day infections, which is lower than the industry average. Despite this, it still scored as one of the highest overall for virus removal. Plus, it was one of the few antiviruses which flagged no false positives, which increases convenience and accuracy level.
The security suite also caused minimal system slowdown and had no effect on download speed and only a 5% decrease for upload. However, it did lag a staggering 40-42% when installing software, which is nearly twice the average rate. Another major drawback was the lack of anti-phishing protection. Email is the most common vehicle for malware, so having a feature to flag issues could save you time down the line.
Overall, McAfee is a strong antivirus with several additional security elements. However, their core detection and removal rate is lacking, alongside some basic protection features that are industry standard.
---
4. Comodo Internet Security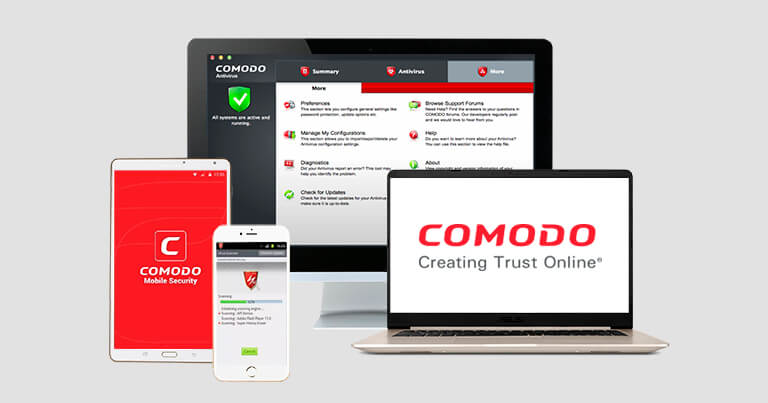 Comodo is the dark horse of the antivirus world. Despite not being widely-known, it's been rated Top Product twice this year on AV-Test. It also proved incredibly successful at removing viruses with a 99.8% detection rate. Comodo costs significantly less than other options, and even offers a free malware removal service. However, the security suite tries to trick you into installing other Comodo services, and some of their advertised features don't work.

Pros
Rated AV-Test Top Product Twice in 2018
99.8% Detection & Removal Rate
Only 1 False Detection
Free Software Available
Cons
Notable Slowdown When Using & Installing Standard Programs
URL Protection Doesn't Work
Review
Comodo can successfully locate and remove numerous security threats, including malware, rootkits, and hidden files. The antivirus also only flagged normal programs as malware once, which is significantly less than many suites. Overall, system slowdown is minimal, but I did have speed issues when installing and using other programs and a 34% time increase for file conversion.
While Comodo is a powerful antivirus, it has some downsides, some that felt underhanded. Read carefully during installation, for example, as the app will try to set your browser, browser homepage, search, and DNS provider to Comodo-affiliated options. They also claim to offer infected URL protection, but the feature didn't work. The same problems also occurred for other reviewers.
---
5. Malwarebytes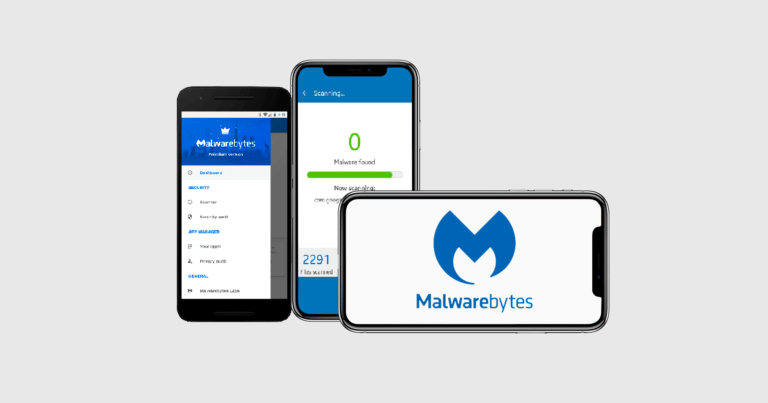 Malwarebytes is a fantastic lightweight option for easy malware removal. With over 10 years' industry experience, it's rated the top free virus remover by many sources. If you don't want all the extra fluff or a high price-tag, the company's no-cost option provides efficient antivirus removal on request. While it doesn't offer any other features, you can upgrade to their paid plan for automated protection, anti-ransomware, and safe mobile browsing.
Pros
Highest Rated Virus Remover Freeware
No-Cost Malware & Spyware Removal
Industry Veteran
Upgrade Available for More Features
Cons
No Free Ransomware Protection
No Additional Features
Review
Malwarebytes' free app is by far the best value for the money. Its detection and removal rates rival even its biggest competitors. They have upgraded from the traditional signature-based detection system to use a combination of technologies that sever the attack-chain. While this no-cost option isn't recommended as a stand-alone antivirus, it's ideal for one-off virus removal.
If you want to opt for an upgrade, the premium plan is a budget-friendly option that provides all the basic features of a comprehensive security suite. It protects against all malware types, including ransomware, alongside sending alerts for phishing websites. The paid plans also allow for multi-device use across most operating systems.
Overall, Malwarebytes is far from the best malware remover, but it is the highest-rated budget option on the market.
---
Bottom Line
Having a high-quality malware removal tool is essential to avoid suffering some severe cyber attacks. If you can spot the virus and act fast, you can reduce the damage it causes. However, more protection is required to guarantee your safety.
Your best option to stay safe is to use a premium antivirus suite, complete with tools for all types of attacks. Choose a top-rated antivirus so you can enjoy peace of mind online.