Viruses, malware, and other malicious threats are constantly evolving. Windows Defender does a good job of keeping up, but it lacks the extensive features that its competitors offer.
What makes Windows Defender good or bad? The bigger question is, "How you should approach antivirus software on your machine?"
What Defender Has to Offer
Windows Defender was originally known as Microsoft Security Essentials in operating systems prior to Windows 10. Older versions had few features and could barely be considered an antivirus. For many years, Security Essentials scored near the bottom on most antivirus tests.
However, the free option that ships with Windows 10 can now:
Scan your programs
Download new virus definitions through Windows updates
Scan automatically or on-demand for malicious programs
In antivirus tests, it performs well in the fields of protection, performance, and usability. Defender's ability to detect and remove threats is comparable to other dedicated antiviruses like Avira and Bitdefender as well. Even better, it offers:
100% protection against zero-day attacks
4% web browser slowdown compared to the industry average of 10%
Fewer false alarms than the competition
That being said, Windows Defender isn't perfect. In other tests, it didn't perform as well in "user-dependent" malware attacks. While the antivirus will warn you whenever a malicious program attempts to run, it doesn't stop you from executing it anyway if you choose to do so.
In most cases, this makes Windows Defender prone to user error. It also reportedly slowed down the installation of frequently used applications more than other dedicated antiviruses.
Overall, Windows Defender is the basic package, making it an attractive free option for users looking for a barebones antivirus that actually works. Its protection is decent, it's free of charge with Windows 10, and it runs with relatively low system impact. But what do other antiviruses have to offer?
---
The Competition
If you're in the market for a third-party antivirus, try to avoid ones with unnecessary or even detrimental features such as:
Registry cleaners
RAM optimizers
Useless browser extensions
These types of bloatware can actually damage your system's performance without providing any real benefit. Windows Defender is good enough at managing its own RAM and registry, and you don't want to risk damage messing with third-party software. Many browser extensions actually slow down the browser and track your usage, so avoid them at all costs.
Here's what you need to know:
Some antiviruses offer bonus features not available on Windows Defender, while others can reliably outperform Windows Defender in terms of malware detection. Most options are free, but expect some special features to be locked behind a paywall.
In the end, it's up to you whether you think the pro version features are worth it. Often, these features include things like:
Additional browser protection from the software itself
Password managers designed to help you avoid keyloggers and phishing attacks
Dedicated ransomware protection
Anti-theft features like remote lock, locate, and memory wipe
---
Avira
The good:
Avira Antivirus commonly ranks near the top in antivirus testing, outperforming other industry giants like ESET according to AV Comparative. Some bonus features not seen in Windows Defender include a password manager and additional browser protection that warns you of risky links before you click them.
The bad:
Avira does not offer a firewall, and its free version includes advertisements.
---
Avast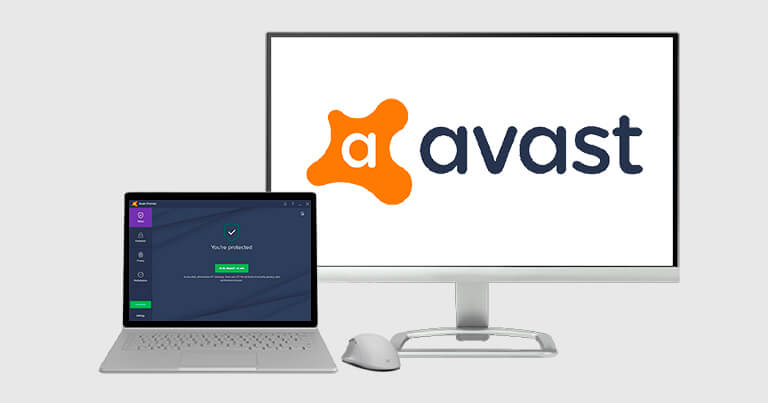 The good:
Avast is another popular solution that scores high in malware protection, occasionally better than Windows Defender. It includes a gaming mode for disabling background CPU usage and notifications when a game is running, a home network scanner, and a password manager.
The bad:
Avast does have issues with slow on-demand scanning, so don't expect it to run in the background as smoothly as something like Windows Defender.
---
Bitdefender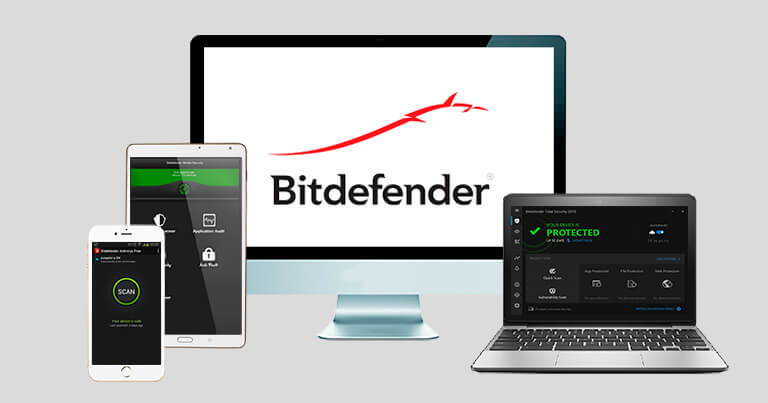 The good:
Bitdefender is another option that offers top-of-the-line anti-malware and web protection. It also comes with added features like a password manager and a virtual private network with a clean and simple user-friendly interface.
The bad:
The free version is very basic and light on features though. Bitdefender's free version is comparable to Windows Defender in many cases.
---
Malwarebytes
The good:
Malwarebytes technically isn't an antivirus. It's an anti-malware aimed at stopping PUPs (potentially unwanted programs) from entering your system, whereas other solutions try to deal with malware after it infects the system.
The free version only offers on-demand scanning, which is capable of catching some threats better than other antiviruses, but is weaker than the competition for other types. For this reason, we recommend combining Malwarebytes with another antivirus like Windows Defender.
The bad:
Many of the best features are locked behind a paywall, but these features are worthwhile.
If you choose to go for the paid version, you'll enjoy protection against exploits, zero-day attacks, and ransomware.
---
Other Options
There are plenty of other excellent options like Sophos Home and Trend Micro that have their own feature sets and performance metrics.
Like most people, you probably own multiple devices. Some antiviruses offer protection for several devices simultaneously, making them great for families looking for total protection across all devices.
But the question still remains: "Should I bother to get a dedicated antivirus, or is Windows Defender enough for me?"
Here's What We Recommend
You need at least one antivirus installed on your computer, but you also don't want more than one antivirus on your system at a time. Multiple scanners running at the same time can slow down your system and cause conflicts between the antiviruses.
On the other hand, leaving yourself exposed is the worst option to take. Modern digital threats have become increasingly complex, so the verdict?
You should use two options.
A combination of Windows Defender and Malwarebytes will keep you protected online. The former functions as your basic antivirus and firewall, while the latter offers protection against a handful of threats Windows Defender can't reach.
Both programs run well together with minimum system impact. Best of all, both are completely free. If you ever believe you need an extra boost, consider investing in the paid version of Malwarebytes for the additional anti-ransomware and zero-day attack protection.
And in case you aren't a fan of Malwarebytes, you can combine Windows Defender with any of the above options. If you decide to choose another program, simply modify your scanning schedules in order to reduce conflict and to stop untimely scans from popping up.
Windows Defender Is Good Now
Windows Defender is no longer an afterthought when it comes to antivirus programs. If you value additional security, I highly recommend you combine it with another option that offers additional features Windows Defender doesn't have.