When it comes to protecting a PC running Windows 10 against viruses, malware, and other malicious threats, Windows Defender is the default choice since it comes pre-installed on Windows 10.
But just because it's built-in, it doesn't mean its the only option available to you – or in fact, the best one. There is such a thing as a decent free antivirus, particularly TotalAV, as well as Avast and Bullguard, which may offer better protection and even more handy features.
We'll take a look at the pros and cons of each free antivirus to uncover which is best, and whether its worth going for choice rather than default.
Quick List:
A Bit About Windows Defender
You may know Windows Defender as Microsoft Security Essentials if you're using or have used an operating system earlier than Windows 10. Previous versions had fewer features and, in fairness, could barely be considered an antivirus. For many years, Microsoft Security Essentials scored at the bottom of most antivirus tests.
However, the new and improved free option that comes with Windows 10 can now:
Scan your programs
Download new virus definitions through Windows updates
Scan automatically or on-demand for malicious programs
Offer firewall protection
What do the Tests Say?
In antivirus tests, Windows Defender performs well in the fields of protection, performance, and usability. Its ability to detect and remove threats is comparable to other dedicated antivirus software like Avira and Bitdefender.
What it does well
It offers 100% protection against zero-day attacks
It has 4% web browser slowdown compared to the industry average of 10%
It yields fewer false positives than competitors
What it doesn't do well
That being said, Windows Defender isn't perfect. In other tests, it didn't perform as well in "user-dependent" malware attacks.
It's susceptible to user error: While the antivirus will warn you whenever a malicious program attempts to run, it doesn't stop you from executing it anyway if you choose to do so
It slows down the installation of frequently used applications more than other dedicated antivirus software
Overall, Windows Defender covers the basics, making it an attractive free option for users looking for a barebones antivirus that actually works. It offers decent protection, it's free with Windows 10, and it runs with relatively low system impact.
---
The Competition
It wouldn't be accurate to look at Windows Defender or other AV software in isolation. We need to know how Windows Defender performs when compared to some of the biggest, full-scale antivirus programs out there.
We've tested Windows Defender against some of the most recognized names, such as TotalAV, Avira, Avast, Bitdefender, Malwarebytes and more.
Here's how they stacked up:
---
TotalAV vs. Windows Defender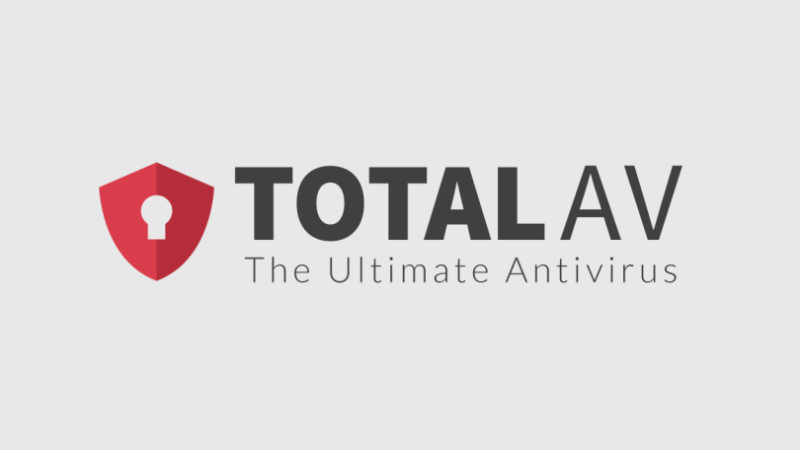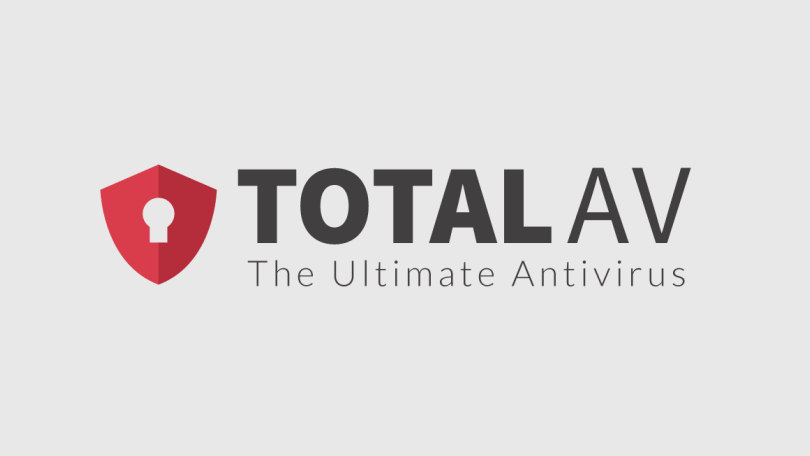 TotalAV (see user reviews) is a free antivirus that offers decent malware and phishing protection, usually not offered by free antivirus programs. We weighed it up against Windows Defender:
What TotalAV does well:
The system cleaner tool frees up space and boosts performance
Good phishing protection with the Safe Site browser extension
Speedy scanning
Dedicated support whereas Defender is lumped in with Windows 10 support
What TotalAV doesn't do well:
Lacks the real-time protection that Defender offers
TotalAV doesn't have a firewall like Windows Defender
The bottom line: TotalAV is a decent free antivirus and while it doesn't offer real-time protection or a firewall like Defender, you can upgrade to the paid version for both of these features – plus many more.
---
Avira vs. Windows Defender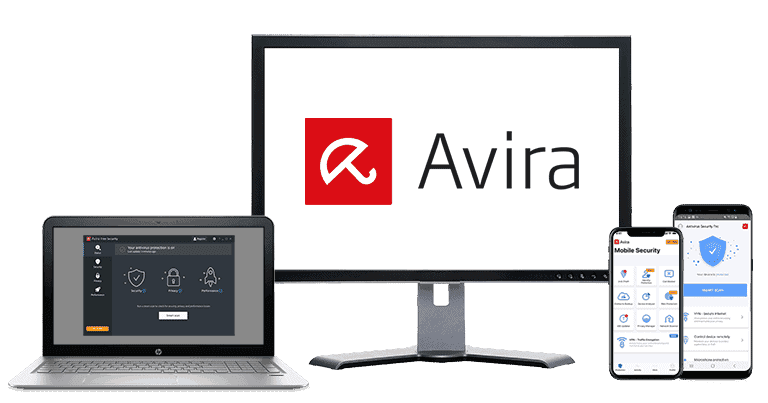 Avira Antivirus (see user reviews) commonly ranks near the top in antivirus testing, outperforming other industry giants. Here's how it compares with Windows Defender:
What Avira does well:
It comes with a password manager
Less impact on system performance
Avira Protection Cloud to upload unknown samples to the cloud database for analysis (ie. better zero-day protection)
Additional browser protection that warns you of risky links before you click them
Free Virtual Private Network (VPN)
What Avira doesn't do well:
Avira does not offer a firewall like Windows Defender
The free version includes bloatware, such as pop-up advertisements
The bottom line: As a dedicated antivirus, Avira offers more features than Windows Defender, and while it doesn't come with a firewall, you can upgrade to the premium version for decent all-round protection.
---
Avast vs. Windows Defender
Avast (see user reviews) is another popular solution that scores high in malware protection, occasionally better than Windows Defender. Let's take a look at how they compare:
What Avast does well:
More features and utility tools
Less impact on system performance
Gaming mode for disabling background CPU usage and notifications when a game is running
Extra features include a home network scanner and a password manager
What Avast doesn't do well:
The user-interface isn't as easy to use as Windows Defender
Slow on-demand scanning – it doesn't run in the background as smoothly as Windows Defender
The bottom line: Avast comes with more advanced features than Windows Defender, despite both being free. However, because of these features, it does have a greater impact on your computer's performance.
---
Bitdefender vs. Windows Defender
Bitdefender (see user reviews) is another great dedicated antivirus that offers top-of-the-line anti-malware and web protection. Let's weigh it up alongside Windows Defender:
What Bitdefender does well:
Extra features like a password manager and a virtual private network
It has a clean and simple user-friendly interface
No toolbars or pop-ups
What Bitdefender doesn't do well:
Slow initial scanning
The free version is very basic and light on features though
The bottom line: Bitdefender's free version is comparable to Windows Defender in many cases. Neither one comes with unnecessary bloatware that slows the system down, but if you're looking to take advantage of the extra features like a free VPN and password manager then Bitdefender is the way to go.
---
Malwarebytes vs. Windows Defender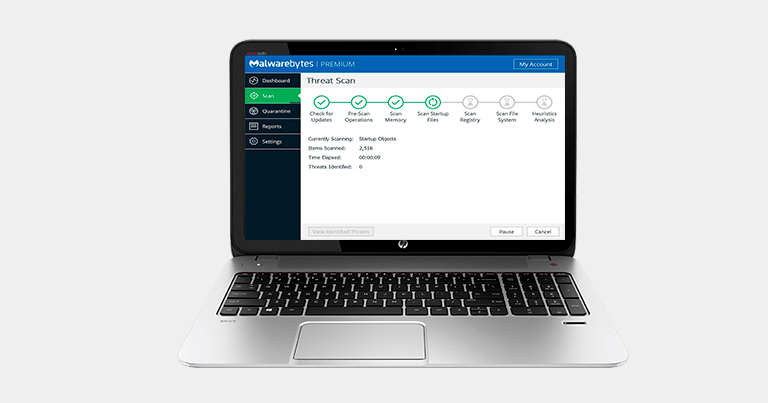 While Malwarebytes (see user reviews) isn't technically an antivirus, it's still a fantastic anti-malware program. But how does it compare with Windows Defender?
What Malwarebytes does well:
Stops PUPS (potentially unwanted programs) from entering your system BEFORE they have a chance to infect
Detects viruses better than most free antivirus software
It can work alongside another security software
What Malwarebytes doesn't do well:
Only offers on-demand scanning (no automatic scan)
Doesn't remove threats, only identifies them
Many of the best features are locked behind a paywall, but these features are worthwhile
The bottom line: While the free version of Malwarebytes offers on-demand scanning, which is capable of catching some threats better than other antivirus software, it's weaker than the competition in other areas. Plus it cannot remove threats, only detect them.
For this reason, we recommend combining Malwarebytes with another antivirus like Windows Defender to get the best of both worlds. Plus, if you choose to go for the paid version, you'll enjoy protection against exploits, zero-day attacks, and ransomware.
---
Other Options
There are plenty of other excellent options like Sophos Home and Trend Micro that offer their own feature sets and performance metrics.
Like most people, you probably own multiple devices. Some AV programs like Panda offer better protection for several devices simultaneously, making them great for families looking for total protection across all devices.
But the question still remains: "Should I bother getting a dedicated antivirus, or is Windows Defender enough for me?"
Here's What we Recommend
You need to have an antivirus installed on your computer, but you don't want more than one full antivirus running on your system at a time. Why? Multiple scanners running at the same time can slow down your system and create conflicts between the antivirus software.
Therefore, we recommend using two options:
A combination of Windows Defender (antivirus) and Malwarebytes (anti-malware). Windows Defender functions as your basic antivirus and firewall, while Malwarebytes offers protection against a handful of threats that Windows Defender can't reach.
Both programs run well together with minimum system impact. Best of all, both are completely free. If you ever believe you need an extra boost, consider investing in the paid version of Malwarebytes for additional anti-ransomware and zero-day attack protection.
And in the case you aren't a fan of Malwarebytes, you can combine Windows Defender with any of the above options. If you decide to choose another program, simply modify your scanning schedules in order to reduce conflict and to stop untimely scans from popping up.