AVG Technologies vs Avira 2019
Find out Which One Is the Best for Your Needs
Which AntiVirus is better?

Aviva Zacks Writer
Avira and AVG are top antivirus contenders that provide near-perfect detection at over 99% success rate. They include protection from ransomware and phishing attacks, and unique payment protection features. AVG excels due to an enhanced firewall which can be customized to target specific applications and ports. A webcam blocker protects your video screen and a PC tune-up deletes all temporary files, duplicates, and data logs. It doesn't cause system slowdown because the smart sleep mode will only scan when your computer is inactive. The paid packages can be used on as many devices as possible and there is even a free version, although you only get the core security protocols. While Avira doesn't come with a built-in firewall, it does offer features that will help you optimize your Windows version. There's a useful PC tune-up tool to speed up your system, a unique price comparison Chrome extension which can save you money as you shop, and their "Virus Lab" teaches you everything you need to know about malware threats. If your budget is tight, there's a free version. Both companies offer similar support channels, including phone and email tickets. While they both provide a free version, the price range does vary considerably.
Works with most apps without any problems
Dec. 13, 2018
Didn't slow my computer down. Works with most apps without any problems
It took a very long time to do the first analysis, otherwise works well.
After GDATA caused chaos in my two notebooks, I tried AVG Antivirus Free. Result: More chaos.
Horrible antivirus
Nov. 6, 2018
It did not solve the problem. My browser is hacked by ads, and nothing works.
Security
Boot-Time Scan
Firewall
IDS
IPS
Features
Email Security
AntiSpam
Macro Protection
CloudAV
Pricing
Starting Price
$0.00
$0.00
Money Back Guarantee
Anytime
Anytime
Free Trial
Our Verdict

Aviva Zacks Writer
Avira and AVG both promise high-quality protection. If you're a new user, Avira offers a reasonably-priced package with lots of helpful features to keep you safe. However, if you want to invest in a comprehensive security system that will protect from a wide range of threats, then AVG may be right for you.
Winner!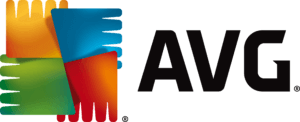 See Products