AVG Technologies vs Bitdefender 2019
Find out Which One Is the Best for Your Needs
Which AntiVirus is better?

Aviva Zacks Writer
1. Today's security suites need to protect from a variety of problems. Bitdefender and AVG both offer top-quality anti-malware protection. The combination of signature and behavioral-based scans means that even unknown infections are identified and resolved. However, each provider includes unique extra features which sets them apart. Bitdefender locks down all of the important parts of your computer. It includes hardware scans for USBs and external drives, a webcam shield to stop hackers from viewing your video stream, and a safe file vault to protect sensitive information from ransomware attacks. You also get a SafePay browser, which secures your online transactions. Plus, the password manager and virtual keyboard keep you safe when logging in. The only downside is that these extra features can affect the overall computer speed. AVG also offers anti-phishing and anti-ransomware protocols, a webcam blocker, and payment protection, but you don't need a dedicated browser for the latter. The enhanced firewall can be customized to target specific ports and applications. AVG even includes features to prevent system slowdown. The PC tune-up deletes temporary files, duplicates, and data logs, and the 'Smart Sleep' mode will wait until CPU usage is low to perform scans. As for price, AVG is more budget-friendly, and you can protect unlimited devices with one license.
Works with most apps without any problems
Dec. 13, 2018
Didn't slow my computer down. Works with most apps without any problems
Excellent value for money
Dec. 13, 2018
Excellent value for money. If you follow the company's recommendations, your computer will be protected well.
After GDATA caused chaos in my two notebooks, I tried AVG Antivirus Free. Result: More chaos.
It scans ok but uses too much power
Oct. 20, 2018
Free virus program with good scanning rate. But the hard disk scan cannot be disabled. You can stop it manually but when you reboot it starts scanning
...
Show More
Security
Boot-Time Scan
Firewall
IDS
IPS
Features
Email Security
AntiSpam
Macro Protection
CloudAV
Pricing
Starting Price
$0.00
$79.99
Money Back Guarantee
Anytime
Anytime
Free Trial
Our Verdict

Aviva Zacks Writer
Bitdefender and AVG take different approaches to protection. Bitdefender offers comprehensive security but affects your device's functionality. AVG doesn't impact speed but provides fewer protection options. Considering price and user reviews, AVG is currently the best value for money.
Winner!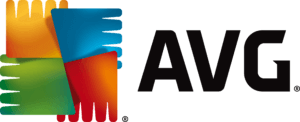 See Products