AVG Technologies vs McAfee 2019
Find out Which One Is the Best for Your Needs
Which AntiVirus is better?

Aviva Zacks Writer
McAfee and AVG are both big names in the antivirus industry, but which one is the best? They both use a combination of real-time and behavior scanning, their antimalware protocols are top-quality, and they both optimize your device to guarantee high speeds. What sets them apart is the additional security features on offer. AVG has a high-success rate blocking numerous threats, including ransomware and phishing. They also provide Payment Protection that will keep your details safe during online transactions. Plus, the enhanced firewall lets you customize settings at the port and application levels. If you use a webcam, it will block hackers from intercepting your steam. Best of all, the 'Smart Scan' mode will run processing-heavy scans when you're inactive. McAfee also offer anti-phishing, but it requires an extension. There's also a standard firewall and a social media guard to keep you safe on networking platforms. Similar to AVG, the company offers unlimited connections, but you get the added advantage of a Security Management Console. This interface lets you see, locate, and wipe any of your devices remotely. Finally, the digital file shredder ensures all trashed items are fully deleted. While McAfee doesn't offer a free version, it's cheaper overall.
Works with most apps without any problems
Dec. 13, 2018
Didn't slow my computer down. Works with most apps without any problems
Easy to use
Dec. 12, 2018
Easy to use, does not affect the performance of your computer. The licensing form is not easy to understand.
After GDATA caused chaos in my two notebooks, I tried AVG Antivirus Free. Result: More chaos.
Security
Boot-Time Scan
Firewall
IDS
IPS
Features
Email Security
AntiSpam
Macro Protection
CloudAV
Pricing
Starting Price
$0.00
$49.99
Money Back Guarantee
Anytime
Anytime
Free Trial
Our Verdict

Aviva Zacks Writer
McAfee and AVG are both top-quality solutions, offer strong security, and protect users from numerous threats. Deciding which is best is largely dependent on which additional features you will find the most useful.
Winner!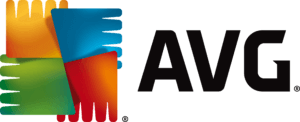 See Products