AVG Technologies vs Norton 2019
Find out Which One Is the Best for Your Needs
Which AntiVirus is better?

Aviva Zacks Writer
Both Norton and AVG received near-perfect test scores from independent antivirus labs against both known and zero-day attacks. They also provide features for a broad range of cybersecurity threats, including phishing and ransomware, and offer an enhanced firewall. Both antivirus systems use techniques to speed up performance and reduce system slowdown. How are they different? Norton crowdsources information to create whitelists of files, which decreases your scan time considerably. AVG offers a PC Tuneup tool with disk defragmentation and can put programs into 'smart sleep' mode to reduce the number of resources they use. As the features are largely similar, AVG basic is an incredible value for the money. The only downside if you don't get access to live support and problems could take more than a day to resolve. There is also in-app advertising, which many users find annoying.
Works with most apps without any problems
Dec. 13, 2018
Didn't slow my computer down. Works with most apps without any problems
Norton is the best
Dec. 19, 2018
Norton is the best there is in modern antivirus and antispam.
After GDATA caused chaos in my two notebooks, I tried AVG Antivirus Free. Result: More chaos.
Not as good as you think
Nov. 4, 2018
Unfortunately, this antivirus does not remove all viruses.
Security
Boot-Time Scan
Firewall
IDS
IPS
Features
Email Security
AntiSpam
Macro Protection
CloudAV
Pricing
Starting Price
$0.00
$49.99
Money Back Guarantee
Anytime
Anytime
Free Trial
Our Verdict

Aviva Zacks Writer
If you're willing to make an investment in your antivirus, Norton offers several payment tiers with a unique set of features for each one. These options ensure that you're protected without spending money on things you don't need. However, if your budget is tight, AVG is the obvious choice. It's rated as well as most paid products by independent testing labs and has received many positive user reviews.
Winner!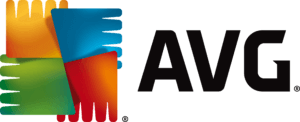 See Products