AVG Technologies vs Panda 2019
Find out Which One Is the Best for Your Needs
Which AntiVirus is better?

Aviva Zacks Writer
A near-perfect detection rate is essential for antivirus software. AVG was 99% effective in catching known and unknown malware, while Panda received a 100% rating—even though does have a problem with false positives in which safe files will be quarantined for no reason. Along with core security, both antivirus solutions provide anti-ransomware protocols, but this is where the similarity ends. Panda protects you against common types of attack. The program comes with its own firewall, a VPN, and a virtual keyboard to avoid keyloggers when inputting passwords. You also get parental controls, physical theft detection with a remote locator to find your device from anywhere, and a tool that will take a picture from the front camera it three failed login attempts occur. Panda also provides a vast range of customer support options, including guides, tutorials, articles, email, forums, live chat, telephone support, and social media. While AVG provides comprehensive security, their main selling point is the streamlined, integrated nature of the software. It has anti-phishing, payment protection, an enhanced firewall, and a Webcam Blocker to protect your video stream. Despite these additional features, there's no system slowdown. AVG offers a PC tune-up tool which deletes temporary files and data logs to speed up performance, and the "Smart Sleep" mode waits until your computer is inactive to perform scans. Each subscription includes unlimited device coverage, which will save you significant money.
Works with most apps without any problems
Dec. 13, 2018
Didn't slow my computer down. Works with most apps without any problems
You don't need to do anything
Dec. 16, 2018
I've changed my virus protection programs several times lately. The reason: in some cases they delayed the startup time of the PC, were cumbersome to.
...
Show More
After GDATA caused chaos in my two notebooks, I tried AVG Antivirus Free. Result: More chaos.
Panda is garbage
Nov. 1, 2018
Panda quarantines important .DLL files. It even opened vulnerabilities on my system where none existed before. It can cause programs and games to stop
...
Show More
Security
Boot-Time Scan
Firewall
IDS
IPS
Features
Email Security
AntiSpam
Macro Protection
CloudAV
Pricing
Starting Price
$0.00
$46.99
Money Back Guarantee
Anytime
Anytime
Free Trial
Our Verdict

Aviva Zacks Writer
If you're looking for value for money, AVG offers a better range of price plans, including a free version. It's also the best choice if you use your computer for processing-heavy activities. However, some of the features on Panda –such as the theft prevention - are invaluable. The choice really depends on your cybersecurity priorities.
Winner!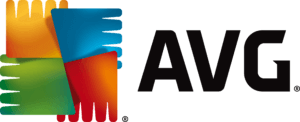 See Products