AVG Technologies vs Webroot 2019
Find out Which One Is the Best for Your Needs
Works with most apps without any problems
Dec. 13, 2018
Didn't slow my computer down. Works with most apps without any problems
After GDATA caused chaos in my two notebooks, I tried AVG Antivirus Free. Result: More chaos.
Banned What?
Jan. 27, 2019
I have been with Webroot for over 10 years. I joined their new community forum, made one post, then was banned. No responses from Webroot. Cannot even
...
Show More
Security
Boot-Time Scan
Firewall
IDS
IPS
Features
Email Security
AntiSpam
Macro Protection
CloudAV
Pricing
Starting Price
$0.00
$39.99
Money Back Guarantee
Anytime
Anytime
Free Trial
Our Verdict

Aviva Zacks Writer
While you've probably heard of AVG and its strong reputation for security and performance, did you know that it offers a choice of three products that not only provide security and privacy but also tools to help your PC run better?
AVG is also one of the more affordable options in the market, meaning you get excellent protection for multiple devices for a single great price. Thanks to its great security tools, AVG offers you strong protection without making your computer slow down. Overall, it's an intriguing option if you're in the market for affordable protection.
Winner!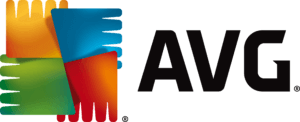 See Products