Bitdefender vs Zone Alarm 2019
Find out Which One Is the Best for Your Needs
Which AntiVirus is better?

Eric C. Copywriter on cyber security, fintech, and cryptocurrency industries
Strong antivirus software should provide two things: advanced malware protection and a broad range of cybersecurity features. Both Bitdefender and Zone Alarm use the latest in signature and heuristic scans to provide security against known and unknown malware attacks. They also address a range of different potential threats, although they do it in very different ways. Bitdefender, available for multiple operating systems, protects numerous vulnerability points within your system. The hardware scans will check any USB devices to ensure no cross infections occur. It secures the log-in process by offering a virtual keyboard to avoid keyloggers and an encrypted password manager. The Webcam Shield protects your video stream from hackers and a Safe File Vault keeps your important documents safe from ransomware. The SafePay browser is designed specifically to secure your bank details when paying online. While Zone Alarm is only available for Windows, it offers an impressive range of additional security that makes it worthwhile. The auto-sandboxing technology launches all files in a virtual environment to test them for problems, quarantining them if any threat is detected. The software also scans during the boot stages, which is rare for antivirus providers. The advanced firewall works two-ways, and will even identify tricks commonly used to bypass this type of security. Plus, you get wireless network security that will update the firewall according to the current risk factor. Finally, all users receive an anti-phishing chrome extension, anti-keylogger protocols, 5GB of online backup, and a \"Find My Laptop\" feature should your device get lost or stolen.
Excellent value for money
Dec. 13, 2018
Excellent value for money. If you follow the company's recommendations, your computer will be protected well.
It works quietly and unobtrusively in the background
Dec. 18, 2018
Easy installation and handling even for older people. There are no popup self-promotion ads, and it works quietly and unobtrusively in the background.
It scans ok but uses too much power
Oct. 20, 2018
Free virus program with good scanning rate. But the hard disk scan cannot be disabled. You can stop it manually but when you reboot it starts scanning
...
Show More
Use to be good, but not anymore
Nov. 7, 2018
I've been using this program for a very long time and have always been happy, especially since they came out with this new suite. Unfortunately, it do
...
Show More
Security
Boot-Time Scan
Firewall
IDS
IPS
Features
Email Security
AntiSpam
Macro Protection
CloudAV
Pricing
Starting Price
$79.99
$59.95
Money Back Guarantee
Anytime
Anytime
Free Trial
Our Verdict

Eric C. Copywriter on cyber security, fintech, and cryptocurrency industries
Both products promise near-perfect malware protection, however, Zone Alarm offers the most extensive range of features. Unfortunately, the software is limited to Windows. If you want protection for your Mac, tablet, or mobile devices, Bitdefender provides security across a whole range of products.
Winner!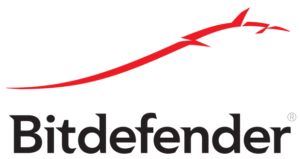 See Products