Bitdefender vs ESET 2019
Find out Which One Is the Best for Your Needs
Which AntiVirus is better?

Eric C. Copywriter on cyber security, fintech, and cryptocurrency industries
Both ESET and Bitdefender are rated at the top of antiviruses thanks to their innovative combination of signature and heuristic scanning—the first method identifies viruses by their known features, while the second looks for suspicious behaviors that could signal a new infection. However, this is where the similarities end. Bitdenfender focuses on offering comprehensive security for a whole range of cyberthreats. They use a Safe File Vault to protect your important documents from ransomware, and a virtual keyboard so your passwords can't be intercepted by keyloggers. The Webcam Protection keeps your video streams private and the SafePay browser protects your card details during online purchases. Bitdefender is available on all major operating systems, but the only downside is that it uses significant processing power which can slow down your computer. ESET doesn't include as wide a range of extra features. Instead, it focuses on making the antivirus as discreet as possible. The Idle Scan mode waits until your computer is asleep before scanning so it won't interfere with your online activity. Gamer Mode blocks pop-up notifications during full-screen gameplay. ESET's near-100% protection scans all files during download, so infections should never actually reach your device.
Excellent value for money
Dec. 13, 2018
Excellent value for money. If you follow the company's recommendations, your computer will be protected well.
The program always ...
Dec. 13, 2018
The program always, but unobtrusively, keeps an eye on my computer and my data. When my attention is needed, I get a gentle nudge and information what
...
Show More
It scans ok but uses too much power
Oct. 20, 2018
Free virus program with good scanning rate. But the hard disk scan cannot be disabled. You can stop it manually but when you reboot it starts scanning
...
Show More
Security
Boot-Time Scan
Firewall
IDS
IPS
Features
Email Security
AntiSpam
Macro Protection
CloudAV
Pricing
Starting Price
$79.99
$0.00
Money Back Guarantee
Anytime
Anytime
Free Trial
Our Verdict

Eric C. Copywriter on cyber security, fintech, and cryptocurrency industries
If you're not using Windows and you're looking for protection from a broad spectrum of threats, then Bitdefender is the clear winner. However, if you use your computer for processing-heavy activities, ESET has the least impact on computer speed and will be the better option.
Winner!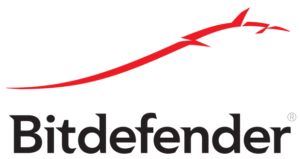 See Products