Bitdefender vs Malwarebytes 2019
Find out Which One Is the Best for Your Needs
Which AntiVirus is better?

Eric C. Copywriter on cyber security, fintech, and cryptocurrency industries
Today's antivirus software must use complex detection mechanisms to ensure security. Both Bitdefender and Malwarebytes use a combination of signature and heuristic scanning to protect from known and zero-day malware. Plus, they include a range of extra features to keep you safe from other cyberthreats. Both companies have numerous positive features. Bitdefender is a powerhouse of security. Along with top-level malware protection, the app will scan any additional USBs and external hard drives for infections. The Safe File Vault protects important documents from ransomware attacks, and a Webcam Shield secures your video stream. The password protection features include a virtual keyboard to avoid keyloggers and a password manager for automated log-ins. While all these extra features are useful, they do have a tendency to slow down your device. Malwarebytes also has protocols for numerous cyberthreats. It includes rootkit scanning, web protection, and advanced scheduling options to control granular elements of the scan. The app includes a detailed report history of all past activity. If you're a novice, the pop-up guidance will teach you what different threats are and how you can resolve them, and the integrated support tool lets you ask questions. Finally, the company offers cash prize drawings for users who report any bugs.
Excellent value for money
Dec. 13, 2018
Excellent value for money. If you follow the company's recommendations, your computer will be protected well.
top antivirus
Feb. 19, 2019
works wonders. Had installed other antivirus but computer had too many issues especially the browser kept popping fake search engines. malwarebytes ha
...
Show More
It scans ok but uses too much power
Oct. 20, 2018
Free virus program with good scanning rate. But the hard disk scan cannot be disabled. You can stop it manually but when you reboot it starts scanning
...
Show More
Security
Boot-Time Scan
Firewall
IDS
IPS
Features
Email Security
AntiSpam
Macro Protection
CloudAV
Pricing
Starting Price
$79.99
$0.00
Money Back Guarantee
Anytime
Anytime
Free Trial
Our Verdict

Eric C. Copywriter on cyber security, fintech, and cryptocurrency industries
Bitdefender and Malwarebytes are both high-quality antivirus solutions. Bitdefender offers for a wide range of protection, but can affect computer speed. Malwarebytes offers users more opportunities to customize scans and track scan results.
Winner!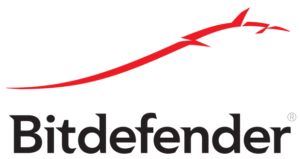 See Products