Bitdefender vs McAfee 2019
Find out Which One Is the Best for Your Needs
Which AntiVirus is better?

Eric C. Copywriter on cyber security, fintech, and cryptocurrency industries
Bitdefender and McAfee are both giants in the antivirus industry, but do they live up to their reputations? Both use a combination of real-time signature and behavior detection to ensure a high level of protection against all malware strains. They also offer features to keep you safe from other cybersecurity threats, which is essential in the online climate. Bitdefender is a powerful antivirus that offers comprehensive security, although it can slow down your system somewhat. It includes software and hardware scans which will check external USBs and hard drives. You also get the anti-ransomware 'Safe File Vault' technology and a Webcam Shield that protects your video stream. If you shop online, the SafePay browser secures your card details during the transaction. There are also multiple password protection protocols, including a virtual keyboard and password manager. The software does use significant processing power, but the automatic updates negate this issue as much as possible. McAfee allows for use on unlimited devices and the Security Management Console lets you find, access, and wipe each one remotely. You also get a social media guard and firewall, along with an anti-phishing browser extension. McAfee also promises impressive speeds, mostly from the PC tune-up feature that deletes superfluous files or data logs. Finally, the digital file shredder affords extra privacy by permanently deleting any trashed files from your machine.
Excellent value for money
Dec. 13, 2018
Excellent value for money. If you follow the company's recommendations, your computer will be protected well.
Easy to use
Dec. 12, 2018
Easy to use, does not affect the performance of your computer. The licensing form is not easy to understand.
It scans ok but uses too much power
Oct. 20, 2018
Free virus program with good scanning rate. But the hard disk scan cannot be disabled. You can stop it manually but when you reboot it starts scanning
...
Show More
Security
Boot-Time Scan
Firewall
IDS
IPS
Features
Email Security
AntiSpam
Macro Protection
CloudAV
Pricing
Starting Price
$79.99
$49.99
Money Back Guarantee
Anytime
Anytime
Free Trial
Our Verdict

Eric C. Copywriter on cyber security, fintech, and cryptocurrency industries
McAfee is ideal for families since it protects numerous devices, making it a better value for the money. It's also the top choice if you regularly engage in data-heavy activities such as streaming, video editing, and gaming. However, Bitdefender protects against a range of threats and keeps you safe when shopping online. Deciding on the best security software depends on which activities you undertake on a regular basis.
Winner!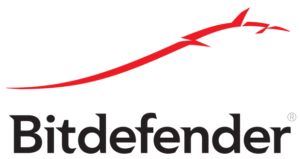 See Products