Bitdefender vs Norton 2019
Find out Which One Is the Best for Your Needs
Which AntiVirus is better?

Eric C. Copywriter on cyber security, fintech, and cryptocurrency industries
Norton and Bitdefender are two of the highest rated antivirus solutions on the market. Both offer premium security for similar prices and they're equally matched when it comes to malware protection; both used behavior-based signatures to spot potential threats before they cause damage. The main difference comes in the additional features. Both offer extra security solutions, such as a firewall, parental controls, and anti-phishing. Bitdefender adds a webcam filter, vault storage for your important files, and an Autopilot that works to optimize computer performance. On the other hand, Norton offers automatic backups, updates, and crowdsourced insights to speed up scans. It also excels at support, as its dedicated microsite offers the most comprehensive knowledge base of any antivirus. If you're budget conscious, Norton is also the slightly cheaper option.
Excellent value for money
Dec. 13, 2018
Excellent value for money. If you follow the company's recommendations, your computer will be protected well.
Norton is the best
Dec. 19, 2018
Norton is the best there is in modern antivirus and antispam.
It scans ok but uses too much power
Oct. 20, 2018
Free virus program with good scanning rate. But the hard disk scan cannot be disabled. You can stop it manually but when you reboot it starts scanning
...
Show More
Not as good as you think
Nov. 4, 2018
Unfortunately, this antivirus does not remove all viruses.
Security
Boot-Time Scan
Firewall
IDS
IPS
Features
Email Security
AntiSpam
Macro Protection
CloudAV
Pricing
Starting Price
$79.99
$49.99
Money Back Guarantee
Anytime
Anytime
Free Trial
Our Verdict

Eric C. Copywriter on cyber security, fintech, and cryptocurrency industries
The choice between Bitdefender and Norton mainly comes down to personal preference. Both offer strong security, so decide which additional features you find more useful. The former focuses largely on personal privacy, while the latter aims to provide concrete protection from a range of online attacks. While they both offer clear advantages, Norton is currently slightly more popular than Bitdefender based on user reviews.
Winner!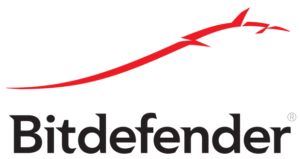 See Products