ESET vs Norton 2019
Find out Which One Is the Best for Your Needs
Which AntiVirus is better?

Aviva Zacks Writer
Norton is famous within the antivirus industry, but ESET is still largely unknown. However, they both offer high-quality security and a range of useful additional features. Norton is known for their 100% protection guarantee and they use several protocols to eliminate zero-day attacks. In independent tests, ESET also identified 100% of prevalent malware and 98.8% of zero-day attacks. Those results were only for their Windows program, so Mac and Linux users might want to look elsewhere. Both companies use innovative security strategies. Norton focuses on a mixture of heuristic behavior tactics combined with crowdsourced insights to create functional scans. ESET is one of the few antivirus developers to use a Unified Extensible Firmware Interface (UEFI) scanner to check the system before it boots. They also provide smart optimization, which won't waste time and CPU resources checking files that haven't been changed since the last scan. Both companies provide anti-phishing and anti-rootkit tools, parental controls, and webcam protection, but Norton also includes a two-way firewall for extra security. The two developers also provide similar channels for customer support, although Norton gives its users more thorough documentation.
The program always ...
Dec. 13, 2018
The program always, but unobtrusively, keeps an eye on my computer and my data. When my attention is needed, I get a gentle nudge and information what
...
Show More
Norton is the best
Dec. 19, 2018
Norton is the best there is in modern antivirus and antispam.
Not as good as you think
Nov. 4, 2018
Unfortunately, this antivirus does not remove all viruses.
Security
Boot-Time Scan
Firewall
IDS
IPS
Features
Email Security
AntiSpam
Macro Protection
CloudAV
Pricing
Starting Price
$0.00
$49.99
Money Back Guarantee
Anytime
Anytime
Free Trial
Our Verdict

Aviva Zacks Writer
Norton and ESET both have many positive features but the main difference is in price. If you're on a budget, ESET costs almost half the price of Norton. If you're able to invest in premium services, then your decision should be based on what individual features would be best for you.
Winner!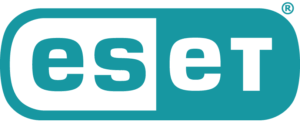 See Products