Bjorn Johansson
Chromebooks have built-in security features that help prevent virus infections, but that doesn't mean Chromebooks are 100% safe.
Chrome OS doesn't have protections against phishing sites, data breaches, ransomware, malicious apps, website trackers, and many other online threats.
So, do Chromebooks need antivirus protection?
Thousands of Chromebook users fall victim to cyber attacks every day, and yet there are only a few companies that market Chromebook-specific security apps. That's because the top Chrome OS antivirus apps are actually Android apps — and some Android security apps are super buggy on Chrome OS, so you have to be careful and make sure you select a good Android app.
After testing dozens of Chrome OS-compatible antivirus apps, I found the best choices to keep your Chromebooks safe in 2022. All of the antiviruses in this article work perfectly with Chromebook, have excellent apps scanners, anti-phishing protections, detect unsecured Wi-Fi connections, and include other security features like parental controls, virtual private networks (VPNs), data breach monitoring, and more.
🥇1. Norton Mobile Security — Best Overall Internet Security Suite for Chromebooks
Norton Mobile Security is my favorite antivirus for Chromebooks — it provides an excellent array of helpful security tools, and it's really easy to use. I tested all of Norton Mobile Security's features, and they integrate really well with Chrome OS. Norton comes with:
App advisor.
Anti-phishing protection.
Wi-Fi monitoring.
Identity theft protection (US only).
VPN.
Parental controls.
Norton's excellent app advisor analyzes apps and extensions for suspicious behavior before you download them. During my testing, Norton flagged several sketchy apps in the Google Play Store, including an ad blocker that was trying to track my location and a fleeceware photo editing app.
Norton's anti-phishing protection also worked really well, blocking unsafe phishing sites that Chrome's built-in protections failed to detect. I also really like Norton's identity theft protection, which includes dark web monitoring as well as live credit report monitoring for detecting identity theft.
However, I'm not a big fan of Norton's VPN. While Norton Secure VPN includes great extra features like split-tunneling and an ad blockers and has fast speeds, it doesn't allow torrenting, doesn't work with Disney+, Hulu, BBC iPlayer, and other streaming sites, and logs your IP address.
Norton Mobile Security, which is priced at $19.99 / year, is available for individual downloads, but it's a much better deal if you get Norton's mobile app as part of the low-cost Norton 360 Deluxe package. Norton 360 Deluxe costs $49.99 / year and provides coverage for multiple desktop computers and mobile devices and has tons of features, including a VPN, password manager, cloud storage, parental controls, and a lot more. Norton backs all plans with a 60-day money-back guarantee.
Bottom Line:
Norton Mobile Security provides excellent protection against malicious apps, unsafe websites, and risky networks, and it's 100% Chromebook compatible — but I recommend the Norton 360 Deluxe plan, which includes coverage on multiple devices, provides more features, and offers a better overall value. In my testing, Norton was able to flag unsafe or suspicious apps in the Google Play Store more accurately than any other antivirus. Its web shield is also a major improvement over Chrome's built-in protections, and US users will love Norton's identity theft protections (they're not available outside the US), which offer real-time credit monitoring and live assistance in the event of identity theft. There's a 60-day money-back guarantee on all of Norton's plans.
🥈2. Bitdefender Mobile Security — Best for Antivirus + VPN Protection on Chromebook
Bitdefender Mobile Security provides excellent security features and has the fastest VPN on this list. In my testing, Bitdefender's app scanner was able to accurately detect and remove any suspicious or unsafe apps, and its Autopilot feature was able to detect unsafe security settings and permissions on my Chromebook.
In addition to a good app scanner and Autopilot, Bitdefender also has:
Anti-phishing protection.
VPN.
Anti-theft protection.
Parental controls.
Data breach monitoring.
Bitdefender's anti-phishing protection detected phishing sites just as accurately as Norton, catching suspicious sites that browsers like Chrome and Firefox failed to flag in my testing.
Bitdefender's VPN is one of its best features. During my speed tests, I had blazing-fast speeds for browsing, torrenting, and streaming HD video from nearby and even distant servers. However, the free version of the VPN only offers a meager 200 MB of daily data and automatically selects the closest server to you — it's not very good. Upgrading to Bitdefender's paid VPN (available on the Premium Security plan) gives you unlimited data and access to 30 server locations around the world (but it doesn't work with popular streaming apps like Netflix and Amazon Prime).
Bitdefender also comes with good anti-theft features, powerful parental controls, and data breach scanning — and all of these features worked seamlessly on my Chromebook during testing. However, Bitdefender's app advisor can't flag unsafe apps in the Google Play Store (unlike Norton), and Bitdefender's interface is not as intuitive as Norton's.
But Bitdefender is still one of the best apps for Chromebook. The Mobile Security app is available on the Total Security ($36.00 / year) and Premium Security ($64.99 / year) plans — they both cover multiple devices and come with all of Bitdefender's security features like the app scanner, Autopilot, anti-phishing protection, a VPN, and more. Bitdefender has a 30-day money-back guarantee on all subscriptions.
Bottom Line:
Bitdefender includes an excellent Android app and provides a ton of great internet security features for Chromebook users. Bitdefender's malware scanner scored 100% in my device scanning and real-time protection testing, and its Autopilot feature is great for fixing unsafe device settings. I also really like Bitdefender's VPN, but the free version only provides 200 MB of daily data usage — you get unlimited data by upgrading to the paid VPN, which is available on the Premium Security plan. Bitdefender comes with a 30-day money-back guarantee.
TotalAV Total provides pretty good security protections for Chromebooks in a very intuitive interface. I really like TotalAV's dark color scheme, and its streamlined design makes it very easy to find and access all of its features, including:
App monitor.
Anti-phishing protection.
Secure browser.
VPN.
App locker.
Data breach monitoring.
The real-time app monitor helps protect from malicious apps and extensions, including deceptive apps that wait until after installation to change their behavior and compromise your security.In my testing, TotalAV gave me instant notifications about unsafe browser extensions in Chrome as well as about unsafe data-harvesting apps from the Google Play Store. Also, TotalAV's anti-phishing protection was able to detect an impressive number of phishing sites.
TotalAV's VPN is my favorite antivirus with a VPN — it includes excellent security features, very fast speeds (but not as fast as Bitdefender), allows unlimited data, supports P2P traffic, and is able to access streaming sites like Netflix, Disney+, BBC iPlayer, Amazon Prime, and more.
Unfortunately, TotalAV doesn't come with the Wi-Fi monitoring or comprehensive identity protections of Norton, and I wish TotalAV provided an Autopilot feature and parental controls like Bitdefender.
All 3 of TotalAV's plans include the Android app and work with Chromebook. TotalAV Antivirus Pro is the cheapest plan — it costs $19.00 / year and covers up to 3 devices, but it doesn't include the VPN. The Internet Security plan is priced at $39.00 / year and offers the best value — you get coverage for 5 devices and the VPN with no limitations. The TotalAV Total Security plan adds 6 devices, an ad blocker, and a password vault for $59.00 / year. TotalAV backs each plan with a 30-day money-back guarantee.
Bottom Line:
TotalAV provides good security for Chromebooks inside a really easy-to-use interface. I like its real-time app monitor, and its anti-phishing protection is much better than Chrome's built-in protection. TotalAV also comes with an app locker, secure browser, and data breach monitoring. I also really like TotalAV's VPN, which allows unlimited data, is very secure, very fast, works with all of the popular streaming services, and supports torrenting. There's a 30-day money-back guarantee on all of TotalAV's plans.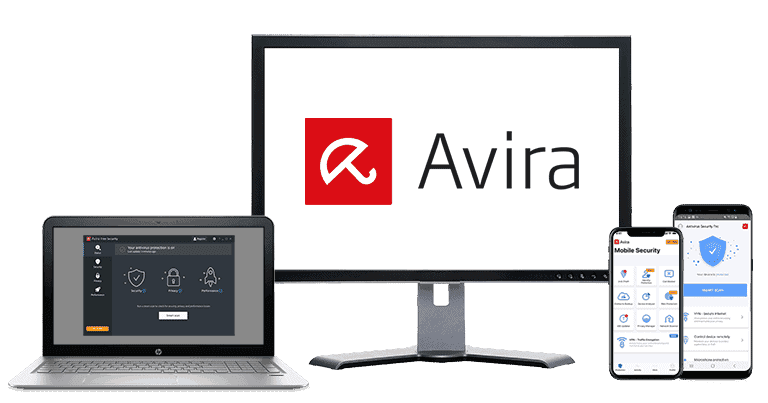 Avira Antivirus Security Free is a good free security solution for Chromebooks. Avira's free Android app provides an impressive array of helpful features, including:
Anti-theft protection.
App privacy scanner.
VPN (100 MB daily limit).
App lock.
Data breach scanner.
Wi-Fi scanner.
Device optimizer.
Avira's privacy scanner analyzed all of the apps on my Chromebook and notified me which ones had access to my contacts, images, and browsing data. While this isn't as useful as Norton's real-time app scanner, it's still a helpful way to improve privacy on your Chromebook.
I also like Avira's data breach scanner, which can notify you if personal information is leaked in a data breach — it's not as helpful as Norton's identity theft protections (which scan credit reports and the dark web for live identity monitoring), but it's still pretty good.
While Avira is a great free antivirus, it's not as good as paid competitors like TotalAV, Bitdefender, and Norton. You need to upgrade to Avira's paid plan if you want anti-phishing protection, a secure password manager, and a VPN with unlimited browsing data. You can get Avira's premium app with the Avira Prime package, which costs $59.99 / year and offers coverage for up to 5 devices, including Android, Windows, macOS, and iOS.
Bottom Line:
Avira provides a ton of good security and privacy features for free. The privacy scanner flags a lot of suspicious app activity, and I like its data breach scanner, which gives notifications if any of your personal data is leaked to the public. Upgrading to Avira's paid plan (Avira Prime) is a good option for users looking for a good bundled password manager, a VPN with unlimited data, and anti-phishing protection, and there's a 30-day money-back guarantee on all of Avira's paid plans.
5. Trend Micro — Best for Ease of Use (with Good Parental Controls)
Trend Micro is a pretty decent antivirus for Chromebook, particularly good for beginners and non-technical users.
In my testing, Trend Micro's app scanner caught most of the malicious apps, but it failed to flag a couple of spyware apps that Norton detected.
Besides app scanning, Trend Micro has several additional security features, such as:
Wi-Fi scanner.
Parental controls.
Device optimization.
System cleanup.
All of Trend Micro's features are very easy to understand and use — and most of them work really well.
However, I did have a problem with Trend Micro's Wi-FI scanner which repeatedly flagged my home network as unsafe.
On the other hand, the parental controls blocked all inappropriate sites on Chrome, and the device optimization and cleanup tools really did improve my Chromebook's performance.
Priced at $19.95 / year, Trend Micro Mobile Security & Antivirus covers only 1 device, but Trend Micro's Maximum Security ($39.95 / year) suite includes coverage for up to 5 devices.
Bottom Line:
Trend Micro has a good app scanner and an intuitive interface, making it a good choice for non-technical users. It has good parental controls and device optimization tools, but its Wi-Fi scanner isn't very reliable. Trend Micro Mobile Security & Antivirus offers protection for 1 Chromebook, but users looking to cover more devices can get Trend Micro's Maximum Security suite with coverage for multiple devices. Trend Micro has a 30-day money-back guarantee for all premium purchases.
How to Choose the Best Antivirus for Chromebook:
Compatibility — Chromebooks can download Android apps from the Google Play Store, but a lot of Android apps (especially antivirus apps) don't work well with Chrome OS. I tested every app on this list and confirmed that each one works properly with Chromebooks, whether they're Android apps or designed specifically for Chromebook.
Protection — Antivirus apps for Chromebook must detect unsafe apps, suspicious websites, and unsecured Wi-Fi networks.
Extra features — Different apps provide useful extras like parental controls, identity theft monitoring, anti-theft protections, junk file cleanup, a virtual private network (VPN), and more.
Price — There are some free apps on my list, but for the most part I recommend purchasing a reasonably-priced antivirus that supports Chromebook. All of the antiviruses on this list offer an affordable annual subscription, and each purchase is backed by either a 30-day free trial or a 30-day money-back guarantee (my top choice, Norton, offers a generous 60-day money-back guarantee).
Cyber Attacks That Affect Chromebook Users
Chromebooks aren't affected by executable malware files like viruses, trojans, rootkits, and worms. Chrome OS executes every application in its own sandbox, which keeps programs from making any changes to the rest of your system. Chrome OS is also unable to run .exe files, so most malware can't be installed on Chromebooks. Thanks to these security protections, it's almost impossible to get viruses on your Chromebook.
But Chrome OS users can still get hacked in a variety of other ways, such as:
Browser hijackers — These are extensions and web scripts that run in Chrome without being downloaded to your device, redirecting your web traffic to phishing sites and also passively stealing your browsing data. Some browser hijackers alter your home page or insert results into your suggested searches on Google to increase traffic to specific websites.
Fleeceware — Apps that heavily overcharge for basic functionality, tricking users into weekly or monthly subscriptions with deceptive free trials and social media marketing. For example, one fleeceware palm reading app charged users $50 a week after a 3-day free trial, and it had thousands of users before being reported and removed from the Google Play Store.
Spyware apps — Apps that ask for a ton of user device permissions in order to monitor and share user data with hackers. Many of these apps impersonate legitimate apps, but they only exist to farm user data — I actually downloaded a spyware BullGuard antivirus imitator while researching this article!
Spoofing — Attacks that use fake network protocols to steal user data. This occurs when a user logs on to an unsecured public Wi-Fi connection. Also, it happens when malware infiltrates user networks at the PC or Android level, stealing all user data that passes through a specific router (even from your Chromebook).
So, How Do You Make Your Chromebook 100% Secure?
Chromebooks have powerful security protections, but there are a few important things you can do to keep yourself as safe as possible online while using your Chromebook.
Adjust Chromebook Security Settings
Chromebooks are very secure out of the box, but you'll want to change some of your Google account settings and Chrome OS settings to make sure you're as safe as possible, for example:
Enable 2-Factor Authentication (2FA) — 2FA requires you to provide both your password and a second form of verification to access your Google account (and Chromebook). Google can send a one-time code to your phone, or you can install Authenticator on your Chromebook to generate temporary one-time passwords — but the most secure form of 2FA is a USB key like Yubikey, which you plug into your device to verify your identity — my favorite password managers like 1Password are also Yubikey compatible.
Check your app permissions — Many apps ask for a ton of unnecessary permissions for access to your camera, microphone, location, financial information, and much more. You can see each app's permissions by going to Settings > Apps > Manage your apps. Then, look at each app to see what permissions you've granted to it. However, this can take a really long time — it's a lot easier to use a good security app like Avira that includes an app privacy tool. This lists all of the apps that have a lot of permissions, and tells you which ones are the most dangerous.
Turn on Web & Phishing Protections
As I have already highlighted, Chrome has pretty good built-in security tools, but it's a good practice to review each of these tools. In Chrome, click on the "3 dots" symbol in the top right corner, and select Settings > Privacy and Security. Then, you should first select the Safety Check option, which gives you an overview of your phishing protection, extensions, and history of breached information. If any of your extensions are flagged by Chrome, you should remove them immediately. And if any of your passwords have been breached, you should also change them immediately. The best way to create strong passwords and store them in an encrypted password vault is with a quality password manager like Dashlane.
You should also select the Safe Browsing option in Chrome, which filters out suspicious websites — I recommend that you use Standard Protection, because Enhanced Protection is sometimes too vigilant (in my experience, Google often mistakenly flags safe extensions and websites when Enhanced Protection is on).
However, while Chrome's built-in web and phishing protections are decent, they're not as good as the proprietary web protections provided by the top security apps on my list — Norton's identity theft protections detect dark web activity and credit notifications that Chrome's data breach scan misses, and Bitdefender's web shield blocked phishing sites that Chrome failed to detect.
Use a High-Quality Antivirus Suite
A good antivirus app provides a comprehensive array of protections for your device as well as your online activity, including tools that Chrome OS doesn't provide. The antiviruses on my list catch unsafe apps that get past Google Play Store's protections, as well as detect unsafe websites (including phishing sites) more accurately than Chrome's built-in protections.
A good antivirus also bundles great privacy features like a VPN, parental controls, a password manager, data breach monitors and more. A VPN is a great privacy tool that encrypts your online activities (browsing, torrenting, and streaming) and helps prevent web trackers, your internet service provider (ISP), and hackers from monitoring your online activity. A VPN also replaces your actual IP address with an IP address from a different location, allowing you to bypass geo-restricted content and to keep your online identity anonymous. Parental controls help parents monitor their kid's screen time and the websites they visit, and a password manager helps you create and store all of your passwords in one secure vault. Data breach monitors and identity theft shields give you notifications if your information is leaked in a data breach or if any of your information shows up in a credit report.
Other Important Tips for Protecting Your Chromebook
In addition to using a good antivirus app, here's what you can do to protect your data when using a Chromebook:
1. Keep in mind that older Chromebooks can be vulnerable
Due to hardware limitations, Chromebooks can't run the latest versions of Chrome OS after about 5 years (don't worry, though, as your Chromebook will notify you when this occurs). While your device may still have plenty of life left in it after 5 years, without regular updates and security fixes, it will become more vulnerable to cyberattacks each day. Your best option is to upgrade to a new device if the latest version of Chrome can't support your device.
2. Avoid downloading apps for your Chromebook from third-party app stores
A quick Google search will yield dozens of sketchy app stores, supposedly offering high-quality free versions of apps that normally cost money in the Google Play Store. When it comes to free apps on the internet, always keep in mind that if something seems too good to be true, then it probably is. These pirated apps are buggy at best, and at worst will likely harvest your data, hijack your browser, and provide hackers access to your sensitive online accounts.
3. Don't enable Developer Mode
Developer Mode should always be disabled unless you're an experienced user. When you enable Developer Mode, it allows potential hackers to make changes to your Chromebook's system, essentially negating all of Chrome's built-in security protections. If an app asks you to enable Developer Mode before installing it, make sure to confirm 100% that it's coming from a trustworthy source.
Comparison of the Best Antivirus Software with Chromebook Protection
Do Chromebooks need an antivirus?
Yes, even though Chrome OS is immune to most malware due to built-in security features, your Chromebook is still not 100% safe and Chrome OS users remain vulnerable to other cyberattacks. These include:
Fake Chrome extensions
Scam Android apps.
Data-stealing phishing sites.
Website trackers.
Unsecured public Wi-Fi.
Data breaches.
However, today's best antivirus apps for Chromebooks (Norton is my favorite) can analyze your apps for permission abuse and data theft, block unsafe websites, protect your browsing data with secure VPNs, and provide anti-theft features, data breach monitoring, and parental controls to protect you and your family from all of the latest cyber threats in 2022.
What's the best antivirus for Chromebooks?
Norton Mobile Security is the best antivirus for Chromebooks. Even though it's an Android security app, during my testing, all of Norton's security features were 100% compatible with my test Chromebook. Here's what Norton's Android app provides:
App advisor.
Anti-phishing protection.
Wi-Fi monitoring.
Identity theft protection (US only).
VPN.
Parental controls.
Norton is my favorite antivirus for Chromebooks, but there are a few really good competing options out there — Bitdefender provides good app scanning, excellent web protections, and a super-fast VPN, while TotalAV provides good security tools with an intuitive interface. Avira provides most of the essential Chromebook security features with its free app, and I also really like Trend Micro, which is great for beginners and has pretty good parental controls.
Is there a free Chromebook antivirus?
Yes, Avira is my favorite free antivirus for Chromebooks, but it doesn't have as many useful features as paid competitors like Norton and Bitdefender. Avira's free software provides a good app scanner, privacy monitor, data breach monitoring, and even a decent VPN (but with only a 100 MB daily browsing limit). These features are pretty good and provide a helpful supplement to Chrome OS's built-in protections.
But you need to upgrade to Avira Prime (Avira's paid app) if you want features like Avira's excellent password manager, anti-phishing protections, device cleanup, and VPN with unlimited data.
How can I keep my Chromebook safe?
Chromebooks have decent built-in protections, but if you really want to stay safe from malicious apps and phishing sites, then you need a strong third-party security app. The top 5 products on this list can make sure you're only downloading safe apps, and they can also keep the data you store on your Chromebook and in your online accounts 100% secure.