10 Best Android Antivirus Software 2022
Compare the best antivirus software in 2022
Choose the best protection for your device
Save money with exclusive deals
Get complete online protection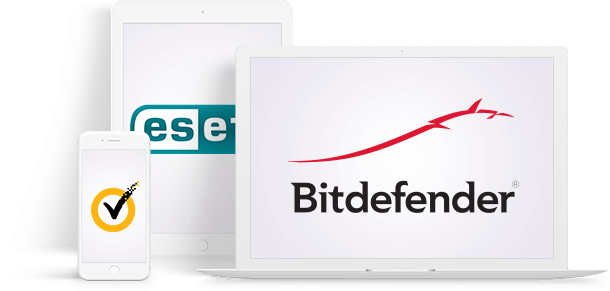 Advertiser Disclosure
The first thing you should know is that SafetyDetective's first priority is you, the user. We will publish each user review that we authenticate, good or bad. Although we may receive commissions when you click our links and make purchases, this does not impact the fairness of our reviews, comparisons, or rankings.

Why You Should Trust Us
When choosing which antivirus to install, it's important to know whom you can trust. The problem is that there are so many antivirus review sites online — and most of them are run by shady marketers trying to earn a quick buck by recommending products that offer the best affiliate programs. And as you can imagine, these products often aren't the best ones for users.
Instead of going the quicker route — which we believe is both morally and ethically wrong — we decided to do things differently. We extensively researched, tested, and compared all of the most popular antiviruses on the market to determine which ones are really good. And we regularly re-test all of our top antiviruses and update our lists and reviews to make sure that everything you read on our site is 100% true.
We have years of experience in testing and reviewing security software, and our mission is to provide trusted and transparent reviews that can genuinely help our readers find the right antivirus for their needs and budget. We would never endorse a bad product, and you can rest assured that we only recommend antiviruses that we are perfectly happy with using ourselves.
Why Do You Need an Antivirus Solution?
Antivirus programs are the essential line of defense against online cybersecurity threats. Using definitions and sophisticated behavior-recognition algorithms, they identify, quarantine, and safely remove threats to users' operating systems.
Today's viruses come in many different forms: Malware, spyware, adware, and rootkits are just some of the programs that promise to make users' lives misery—and the list is growing by the year. Running a reliable antivirus software is the only way users can be sure that they won't fall victim to a costly cyber-attack, have their device turned into a brick, or suffer potentially life-changing identity theft.
Features comparison
Boot-Time Scan
AntiSpam
Firewall
Email Security
IDS
IPS
Macro Protection
CloudAV
Free Trial
Moneyback: 60 Days
Boot-Time Scan
AntiSpam
Firewall
Email Security
IDS
IPS
Macro Protection
CloudAV
Free Trial
Moneyback: 30 Days
Latest reviews on top Antivirus services
I did not have the setting on autorenewal but i see that they have taken £59.99...
Get McAfee
So not a positive thing, going in circles trying to clear up an issue with Norto...
Get Norton
Frequently Asked Questions