10 Best Mac Antivirus Software 2021
We tested all of the most popular antiviruses to find the ones that provide the best protection for Mac computers — ones that are good at detecting and blocking Mac-specific malware while also improving upon Apple's built-in protections.
We weren't surprised to find that most antiviruses only focus on PC protection. Most of them simply overlook security features for Macs or don't offer anything better than Apple's built-in security features.
However, we were able to find a couple of Mac antiviruses that were significantly better than the rest.
What Is The Best Mac Antivirus?
Norton provides powerful virus protection against all types of Mac-specific malware, includes a wide range of useful extras that add functionality to Apple's built-in security features, and is simple to set up and use Norton is also one of the best-value Mac antiviruses on the market, has affordable pricing, and comes with a risk-free money-back guarantee.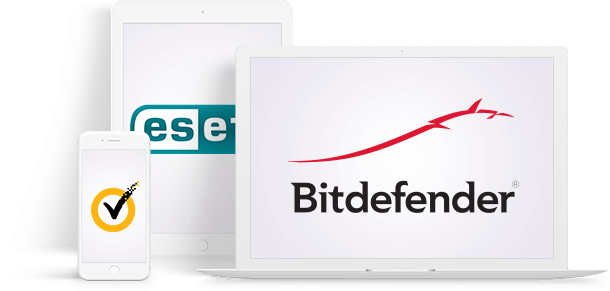 Advertiser Disclosure
The first thing you should know is that SafetyDetective's first priority is you, the user. We will publish each user review that we authenticate, good or bad. Although we may receive commissions when you click our links and make purchases, this does not impact the fairness of our reviews, comparisons, or rankings.

What is an antivirus?
An antivirus is software designed to detect and remove malware from a computer or mobile device. Traditional antiviruses scan your files against a built-in malware database, flagging unsafe files that match the database. More advanced antivirus programs use machine learning, heuristic analysis, and cloud-based malware directories to detect and remove zero-day threats and very sophisticated malware. All of the best antiviruses offer real-time protection, so they scan every file before it executes to ensure malware never even starts running on your device.
Why do I need an antivirus?
Millions of internet users are hacked every year — their personal information is traded on the dark web, their debit cards and PayPal accounts are hijacked, their devices get destroyed, and their work gets stolen.
No matter what platform you're using, having an antivirus with proper internet security protections is the only way to protect yourself from a wide range of security threats — including malware, phishing, network exploits, identity theft, data mining, and privacy breaches.
Features comparison
Boot-Time Scan
AntiSpam
Firewall
Email Security
IDS
IPS
Macro Protection
CloudAV
Free Trial
Moneyback: 30 Days
Boot-Time Scan
AntiSpam
Firewall
Email Security
IDS
IPS
Macro Protection
CloudAV
Free Trial
Moneyback: 60 Days
Latest reviews on top Antivirus services
If I could give them NO stars I would. Had heard so many great things about Nort...
Get Norton
I have had many protection programs on my PC for many years, spent a lot of mone...
Get TotalAV
Since the update to Big Sur my Intego software slows my Mac extremely! I just no...
Get Intego