We've all heard the claims that Apple devices are virus resistant. And while it's true that Apple devices have lower infection rates than Android, it's still possible for your iPhone to be hit with malware, phishing scams, and other problems that can reduce its usability.
If you're like me, you probably value security and want to protect your device from the latest viruses and malware. I mean, who wants to leave their sensitive data exposed to hackers and thieves?
So, here's what I did for you.
For the past few weeks, I personally tried many of the "best" free iOS antivirus programs on the market because I want to help you secure your iOS devices. If you want to browse the Internet without fear, I recommend you check out these 5 antiviruses designed for your iOS device.
Quick Links
Let's explore them in more detail.
1. Avira Mobile Security
Avira (see user reviews) has forged a solid foundation in the desktop antivirus market and its venture into the App Store has been pretty successful as well. While the mobile version does not focus on anti-malware as much, the tool is still feature-rich and effective. Plus, it's completely free with no premium charge, although you do need to create an account to use it.
The Features You'll Get
Web protection against phishing sites
Scans both your and your contact's email addresses in case they were leaked in a security breach
Anti-theft tools that track the location of your phone
The ability to trigger a remote alarm in case you lose your phone
Activity reports showing the latest applicable security threats
A breakdown of your phone's memory and storage usage
Backing up all your contacts to the Cloud
What I Liked
The option to schedule scans
The easy-to-use interface
What I Didn't Like
The app can be slow and unresponsive at times
Some features are outsourced to other Avira apps, such as Phantom VPN
The Ideal Use Case
Avira is all-around the best general-purpose antivirus app on the App Store. Its feature set covers all the basics well, and its ease of use makes it excellent for beginners.
---
2. Trend Micro Mobile Security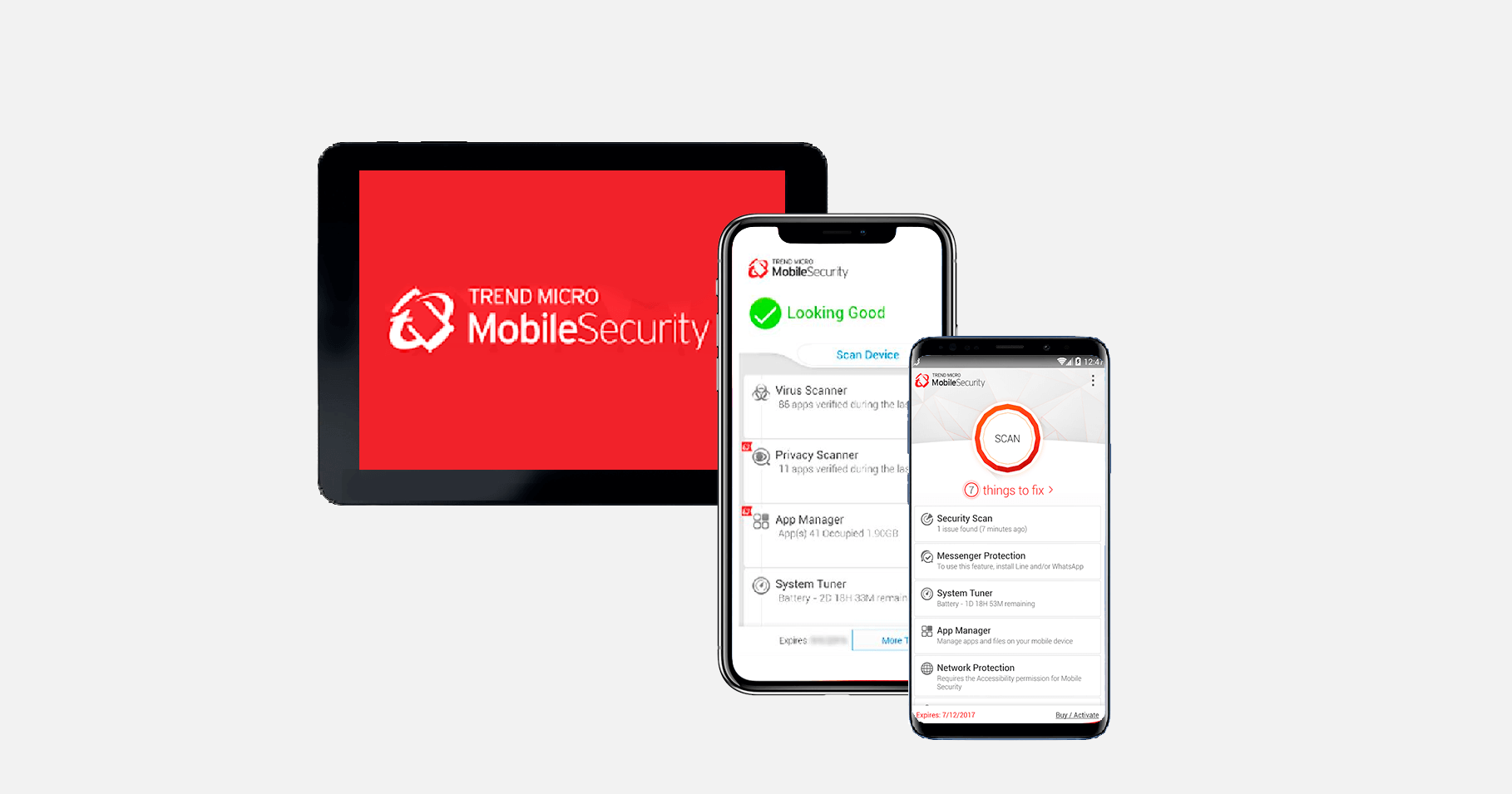 Trend Micro (see user reviews) is one of the most positively rated antiviruses on the App Store at the moment. Its feature set is solid if you browse the Internet often. Plus, the app includes a limited-time trial of its premium features, before it requires a monthly payment – great if you want to try before you buy.
The Features You'll Get
Secure QR Code scanner that warns of risky scans
Checks your device's settings for proper configuration
What You Get if You Decide to Pay
Content optimizer for Safari to reduce data usage, loading times, and blocks ads
Firewall with custom DNS profiles
Built-in secure browser
Wi-Fi scanner to check for risky networks
Anti-theft device locator
Mobile data usage monitoring
What I Liked
Synergy with Safari to provide a secure browsing experience
Runs fast with not too much of an impact on system speed
What I Didn't Like
Majority of the useful features are locked behind a paywall
You're missing out on some features if you use another web browser besides Safari
The Ideal Use Case
Trend Micro is clearly designed for web surfers. It has the most features geared towards secure browsing with Safari, so if you're that type of user, go for Trend.
---
3. McAfee Mobile Security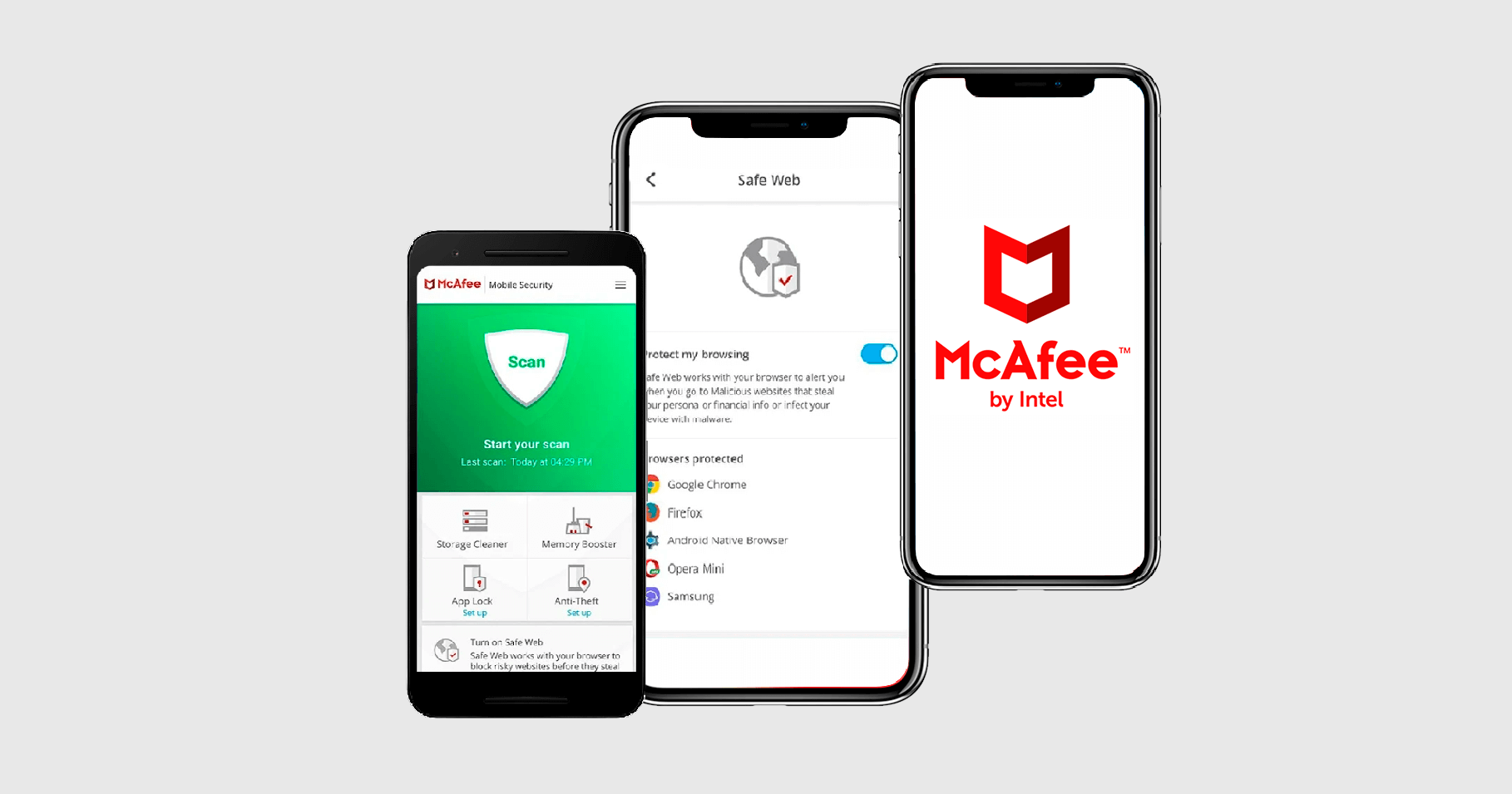 McAfee Mobile Security (see user reviews) provides a feature-rich experience. The app is completely free and comes with a lot of features. It does contain ads, but you can pay to remove them if you wish.
The Features You'll Get
A media vault for hiding confidential files and photos
Touch ID and facial recognition biometrics
Device tracking for lost phones and other mobile devices
Ability to wipe contacts on lost devices
What You Get if You Decide to Pay
Ad-free experience
Cloud storage for your photos and videos
What I Liked
The free version comes with every anti-virus feature you need. None of them are locked behind a pay wall
McAfee (the company) is still a trusted name in the antivirus space
What I Didn't Like
Constant push notifications
Ads
The Ideal Use Case
McAfee Mobile Security is great at a lot of things. With so many features, it's a great catch-all option for mobile users looking for comprehensive protection.
---
4. Lookout: Security & Identity Protection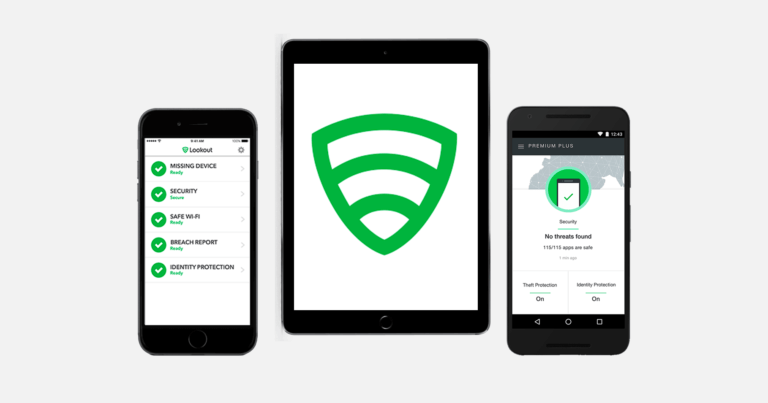 Lookout (see user reviews) advertises itself as an "all in one" solution for your iOS antivirus needs. In fact, it has a strong emphasis on identity theft protection, too. The application is free to use, but you can upgrade to Premium for a monthly fee. There's also a second layer of features called Premium Plus.
The Features You'll Get
System Advisory for checking for out-of-date software
Anti-theft features that can locate your phone and trigger a remote alarm
What You Get if You Decide to Pay Premium
Wi-Fi protection against wireless attacks
Breach reports whenever a service you're using suffers a data breach and what to do to protect yourself
Theft alerts that email you the location of your device if the app suspects it's been stolen
What You Get if You Decide to Pay Premium Plus
Identity protection by checking whether your personal or financial information is leaked online
Record checks involving your Social Security Number for fraudulent activity
Social media monitoring to ensure your personal information is safe
Identity restoration service in case a breach does occur
Third-party identity theft insurance
Support in case your wallet gets lost, including canceling and reissuing lost cards
What I Liked
The excellent user interface
Comprehensive feature list
What I Didn't Like
Too many features are locked behind a relatively expensive paywall
According to some reviews, technical support isn't always up to par
Some features caused compatibility problems when connecting with other Apple products
The Ideal Use Case
If you're worried about identity theft, Lookout is the antivirus built for you, assuming you're willing to shell out the extra for Premium Plus. Otherwise, regular Premium is more than enough to keep you up-to-date on recent data breaches and virus reports for iOS.
As a free app, Lookout's system advisory is unique, so download the app if that appeals to you, but I personally believe better options exist for free.
---
5. MobiShield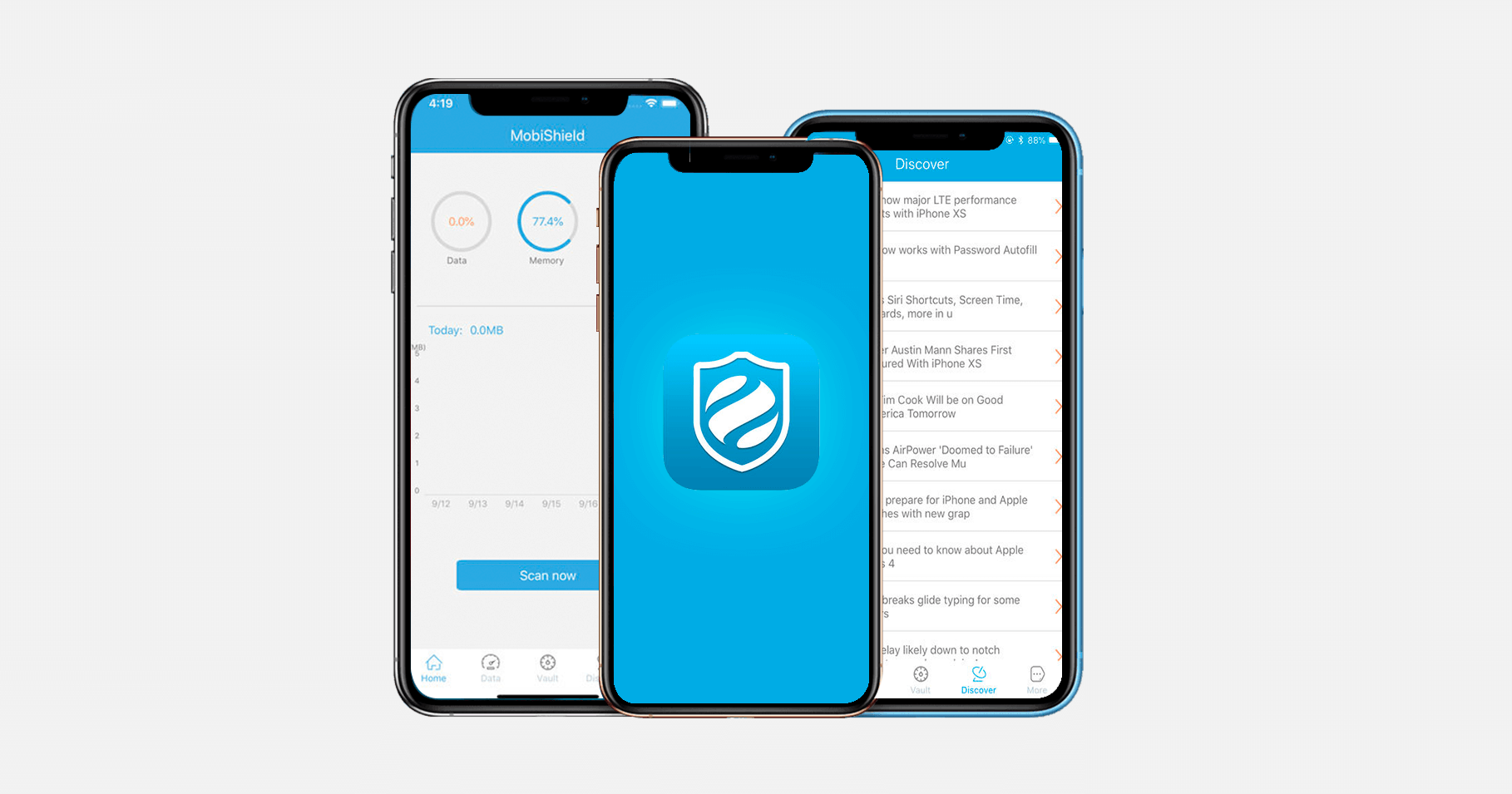 MobiShield (see user reviews) contains quite a few extra features that no other antivirus app includes, especially in the system resource monitoring department. While other apps can do that for you, MobiShield gives you the chance to bundle it into your antivirus. It is now completely free.
The Features You'll Get
Backup and contact restore
Battery charge and memory usage monitoring
Mobile data usage tracking
File encryption
Wi-Fi scanning to weed out risky networks
What I Liked
The many system resource monitors are convenient to have in one app
File encryption is something I rarely see in iOS antiviruses
What I Didn't Like
Somewhat cluttered user interface
Gives a lot of technical information that can be hard for the average user to understand
The Ideal Use Case
MobiShield is the right choice if you're an avid iPhone user with some technical knowledge of smartphones. As mentioned, if you're interested in monitoring your iPhone's memory, data usage, and battery charge, MobiShield works well. Its file encryption is another selling point rarely found elsewhere.
---
The Bottom Line
While there are several free antivirus apps that work well for your ios device, if you're looking for more complex tools like identity theft protection then it may be worth upgrading to a paid or premium version.
However, if you're just looking for the bare bones or you're not quite ready to commit to a paid version and wish to try before you buy, then one of the above five free antiviruses is the way to go.
For more info on these and other antivirus solutions, visit our reviews page.