AVG Technologies vs ESET 2019
Find out Which One Is the Best for Your Needs
Which AntiVirus is better?

Aviva Zacks Writer
ESET and AVG both promise their users near-perfect protection, blocking over 99% of all malware threats. They use the latest technology to identify suspicious behaviors and infections, including anti-phishing tools which will prevent scams and malicious downloads. However, each company also offers a range of unique additional features. AVG protects from a variety of cyber threats. They offer anti-ransomware, payment protection, and a "Webcam Shield" which keeps your video stream private. You also get a PC tune-up tool, which deletes data logs, temporary files, and duplicate files. Unlike other antiviruses, AVG doesn't slow down your computer and its "Smart Sleep" mode only run scans when the computer isn't in use. ESET offers a similar function called "Idle Scan" mode which completes data-heavy tasks in sleep or screensaver mode. You can pause pop-up notifications using the "Gamer" mode so they won't interrupt your gameplay. ESET also includes some extra features like email filtering which ensures all files are scanned thoroughly before they reach your computer. They have the cheaper price range for those on a budget, although AVG does have a free option and ESET does not.
Works with most apps without any problems
Dec. 13, 2018
Didn't slow my computer down. Works with most apps without any problems
The program always ...
Dec. 13, 2018
The program always, but unobtrusively, keeps an eye on my computer and my data. When my attention is needed, I get a gentle nudge and information what
...
Show More
After GDATA caused chaos in my two notebooks, I tried AVG Antivirus Free. Result: More chaos.
Security
Boot-Time Scan
Firewall
IDS
IPS
Features
Email Security
AntiSpam
Macro Protection
CloudAV
Pricing
Starting Price
$0.00
$0.00
Money Back Guarantee
Anytime
Anytime
Free Trial
Our Verdict

Aviva Zacks Writer
ESET and AVG provide a similar quality of protection so choosing the best is largely based on the features that you require. However, if you still can't choose, AVG currently rates better overall according to user reviews.
Winner!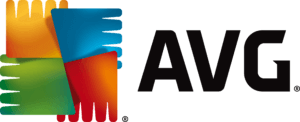 See Products