AVG Technologies vs Malwarebytes 2019
Find out Which One Is the Best for Your Needs
Which AntiVirus is better?

Aviva Zacks Writer
Whether you chose AVG or Malwarebytes, you'll be guaranteed some of the strongest protection possible. Both companies combine the latest antimalware technologies to ensure over 99% detection of both known and undocumented viruses. However, today's antiviruses need to protect users from all online threats. Malwarebytes and AVG take different approaches to offer this kind of comprehensive security. Malwarebytes works hard to stay up-to-date on new threats. Along with behavioral-based scans, it offers anti-rootkit and anti-phishing protocols. You can customize the malware checks at the application level to focus on specific programs and get an extensive report history to review past scans. There's also the innovative "Bug Bounty" program, which offers cash prizes for reporting glitches in the app. Novice users will also appreciate the notifications that help educate you about different threats. AVG is less community-driven but offers more unique features to keep you safe. You still get anti-phishing support, but also receive an enhanced firewall, which can be customized to specific apps and ports. The "Webcam Blocker" keeps your video stream secure from hackers and the payment protection feature protects your online transactions. Despite all this, AVG doesn't slow down your system; the PC tune-up deletes unnecessary files to optimize the device and the 'Smart Sleep' mode waits until your machine is asleep or inactive to run scans.
Works with most apps without any problems
Dec. 13, 2018
Didn't slow my computer down. Works with most apps without any problems
top antivirus
Feb. 19, 2019
works wonders. Had installed other antivirus but computer had too many issues especially the browser kept popping fake search engines. malwarebytes ha
...
Show More
After GDATA caused chaos in my two notebooks, I tried AVG Antivirus Free. Result: More chaos.
Security
Boot-Time Scan
Firewall
IDS
IPS
Features
Email Security
AntiSpam
Macro Protection
CloudAV
Pricing
Starting Price
$0.00
$0.00
Money Back Guarantee
Anytime
Anytime
Free Trial
Our Verdict

Aviva Zacks Writer
If you're unfamiliar with antivirus software, Malwarebytes is reasonably-priced, simple to navigate, and includes numerous customer support systems. However, the range of additional protection from AVG is superior and it won't slow down your computer.
Winner!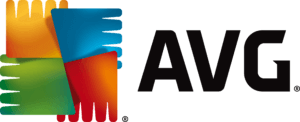 See Products