Bitdefender vs Trend Micro 2019
Find out Which One Is the Best for Your Needs
Which AntiVirus is better?

Eric C. Copywriter on cyber security, fintech, and cryptocurrency industries
Today's antivirus software has to defend from a wide variety of threats. Bitdefender and Trend Micro are popular providers who use the latest heuristic scanning technologies to block known and unknown viruses. However, they also include extra features to optimize your safety. Bitdefender has a long list of security extras. The Safe File Vault protects your important files from ransomware. Your passwords are safe thanks to their password manager and virtual keyboard which lets you avoid the threat of keyloggers. The hardware scans check any USB devices or external hard drives and the SafePay browser protects your financial data when shopping online. The app is available for all major operating systems and will automatically update to avoid security holes. Trend Micro has over 250 million users and comes with anti-phishing and anti-ransomware protocols. The social media defense system optimizes your privacy settings on networking platforms and the parental controls help safeguard younger users. Plus, the digital file shredder ensures all trashed files and programs are completely deleted from your system. A PC optimization feature gets rid of all out-of-date or temporary files and apps that could cause your computer to slow down. Best of all, the built-in support bot "Ask Vanessa" will give you instant help.
Excellent value for money
Dec. 13, 2018
Excellent value for money. If you follow the company's recommendations, your computer will be protected well.
It scans ok but uses too much power
Oct. 20, 2018
Free virus program with good scanning rate. But the hard disk scan cannot be disabled. You can stop it manually but when you reboot it starts scanning
...
Show More
Security
Boot-Time Scan
Firewall
IDS
IPS
Features
Email Security
AntiSpam
Macro Protection
CloudAV
Pricing
Starting Price
$79.99
$39.95
Money Back Guarantee
Anytime
Anytime
Free Trial
Our Verdict

Eric C. Copywriter on cyber security, fintech, and cryptocurrency industries
Both Bitdefender and Trend Micro have useful features and provide a high-level of security. Choosing the best depends on which extras would be most useful, although Trend Micro currently ranks slightly higher because it offers contingency solutions for slowdown issues.
Winner!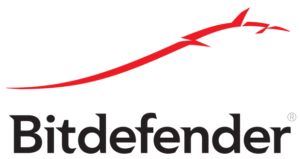 See Products